News Releases
This is where to look for current park updates, such as fishing, fire, or event news.
Click here to return to our NPS news page!

Did You Know?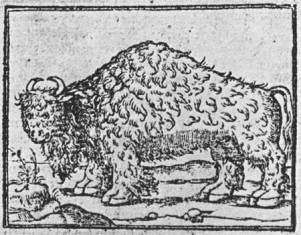 This bison portrait, drawn in 1554, comes from the Lopez de Gomara history. The Spanish were struck by the size and power of the animals. Much later, on the Santa Fe Trail, bison were at first a major point of interest to travelers and soon became a commodity (prized for their hides) and were slaughtered by the thousands.