There are many people whose names we associate with the stories of Pecos National Historical Park, including:
Francisco Vasquez de Coronado
Po'Pay
William Becknell
Martin Kozlowski
Edward Canby
Henry Hopkins Sibley
Alfred V. Kidder
Greer Garson Fogelson
John Gaw Meem
Tex Austin
The park offers guided tours where you can interact with rangers and volunteers about the significance of these, and other, historical figures. Call 505-757-7241 to make a reservation on a Friday tour of Arrowhead Ruin, a Saturday or Monday trip to sites of the Civil War Battle of Glorieta Pass, a Sunday or Wednesday sojourn up to the Forked Lightning Ranch House, or a daily tour. Van tours leave the Visitor Center at 1:30 p.m. and take from 90 minutes to 2.5 hours.
The daily walking tour of the Pecos main loop trail, past remains of the pueblos, kivas and the mission church, leaves from the Visitor Center each day at 10:00 and does not require a reservation.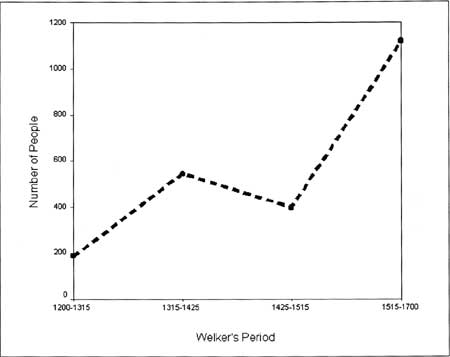 NPS