Pilot Fishing Program Closed Until Further Notice

The three miles of the Pecos River inside the park remains closed to public use. Public access to the river inside park boundaries is determined by condition of the resource. Please click "More" to link to the fishing page and additional information. More »
For Teachers
Park Photo
**************************************************************************************************************
Be sure and take a look at the NPS website designed especially for teachers.
**************************************************************************************************************

Pecos National Historical Park provides many learning opportunities (history, nature, geology, culture) for teachers and their students, including ranger-led programs and self-guided field trips. To plan a school field trip and/or request a fee waiver, please click here.
For links that provide ideas for teaching about history, nature, and culture, see the list below.
For reproducible copies of primary documents from the holdings of the National Archives, go to this link. Lectures, demonstrations, analysis of documents, independent research, and group work can become a gateway for research with historical records in ways that sharpen students' skills and enthusiasm for history, social studies, and the humanities when using primary documents.
Teaching with Historic Places is a National Park Service site that uses properties listed in the NPS National Register of Historic Places to enliven history, social studies, geography, civics, and other subjects. Visit the link to access lesson plans and other resources to help bring historic places into your classroom.

Did You Know?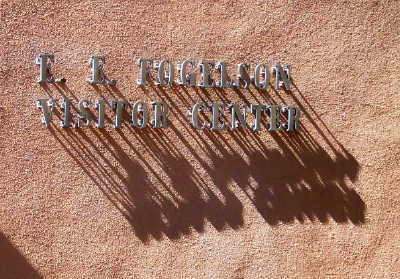 With the acquisition of the Forked Lighting Ranch and Glorieta Battlefield Units the Pecos National Monument became the Pecos National Historical Park in 1990. The designation change is due to the legislated mission of the park to preserve and protect multiple resources.