Park Phone issues

The visitor center main phone line and fax line are not working. To reach the park visitor center, call (361) 949-8069. Fax to (361) 949-7091, Attention: Visitor Center. We apologize for the inconvenience.
Bird Island Basin Campground rehabilitation starts August 18, 2014

The second part of a project to repair facilities and rebuild eroded shoreline at Bird Island Basin Campground begins August 18. Minor disruptions of activities in the immediate area may occur. None of the work should affect use of the boat ramp.
Cooperating Association
Photo courtesy of WNPA
The National Seashore's cooperating association is Western National Parks Association, which is a non-profit organization. All proceeds are returned to more than 63 affiliated parks in eleven western states to fund educational, scientific, and research programs not supported by taxes.
At the Malaquite Visitors Center, WNPA operates a small bookstore carrying postcards, magnets, posters, bookmarks, and a wide variety of books on local history, birds, sea turtles, other local wildlife, and much more.
For more information contact the park's WNPA representative at (361) 949-8069 or wnpa@pais.org.


Did You Know?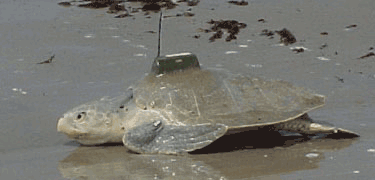 Kemp's ridley sea turtles are both the smallest and the most endangered sea turtles in the world. Padre Island National Seashore is one of only a few places in the world where Kemp's ridley sea turtles come to nest. More...