Where To Eat
There are no restaurants within the park, but the Concessions Store carries basic picnic, camping, and fishing supplies.
Restaurants are available on the island, approximately ten miles north of the park. A wide variety of restaurants is available in Corpus Christi (23 miles away) and in Port Aransas (32 miles away). For more information, contact the Corpus Christi Convention and Visitors Bureau at 800.766.2322 or the Port Aransas Chamber of Commerce at 361.749.5919.
For more information about Where To Eat, follow this link



Did You Know?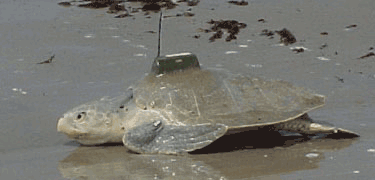 Kemp's ridley sea turtles are both the smallest and the most endangered sea turtles in the world. Padre Island National Seashore is one of only a few places in the world where Kemp's ridley sea turtles come to nest. More...