BIB Campground Rehabilitation begins March 17, 2014

A project to repair the facilities and rebuild the eroded shoreline in the Bird Island Basin Campground will begin March 17, 2014. Minor disruptions in the immediate area may occur. Please note that none of the work should affect the use of the boat ramp.
North Beach is open, South Beach will open at 8 am 4/5/2014

The oil-covered materials on the beach have been removed, and clean-up is nearly complete. The North Beach portion of the park is open to driving as of 11:50 am on 4/4/2014. The South Beach portion will open to driving at 8 am on 4/5/2014.
Visitor Center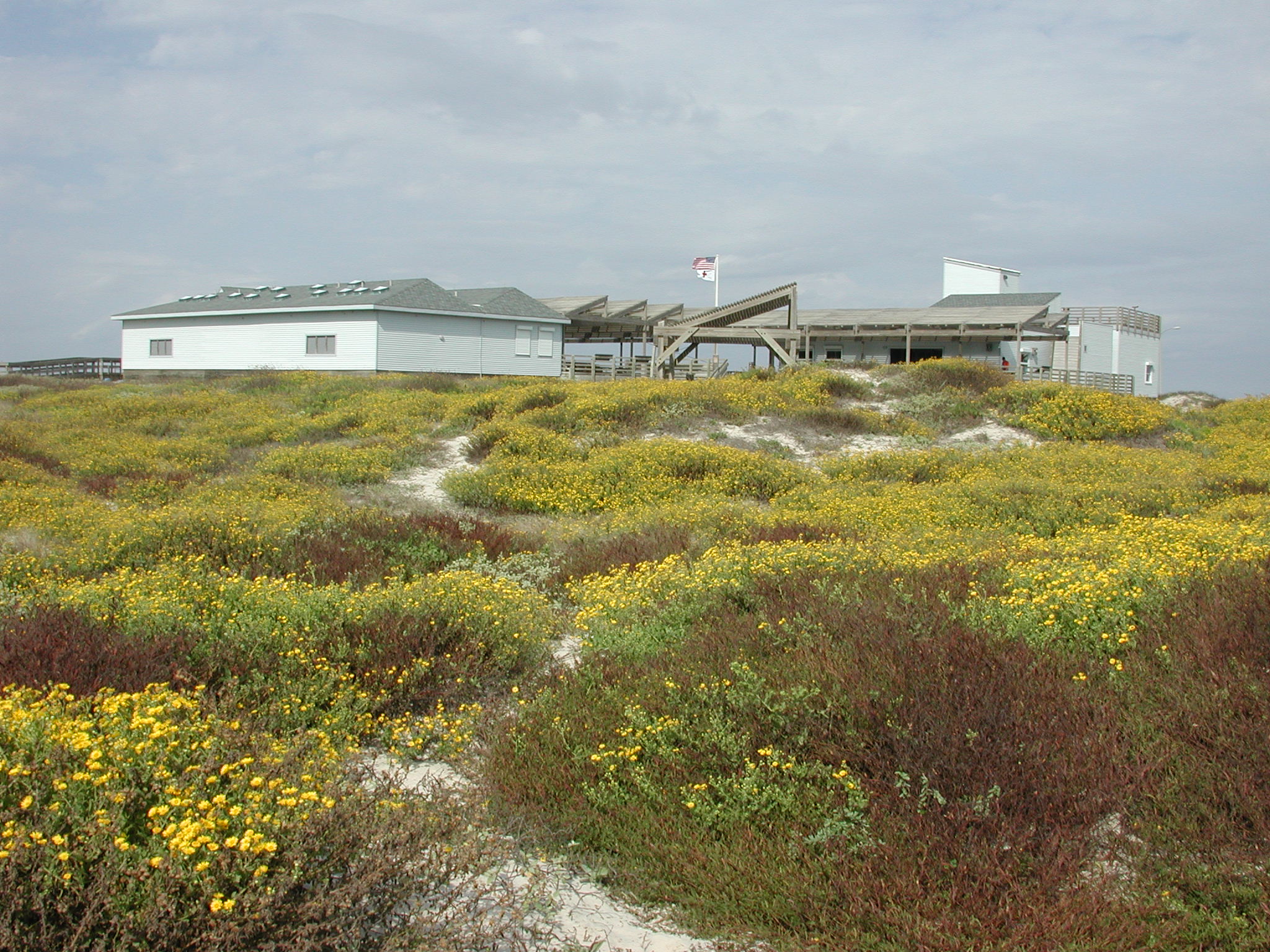 Malaquite Visitor Center offers an information desk, small museum, and bookstore/giftshop. It is open year-round from 9:00 a.m.-5:00 p.m. The visitor center is wheelchair-accessible with ramps to the main deck and an elevator to the main observation deck. Beach wheelchairs are available at no charge. There is also a handicap accessible observation deck for looking out over the dunes, grasslands, and Gulf of Mexico.
A concession stand with basic items and gifts is located on the right-hand side of the deck.
Restrooms and cold-water rinse showers on the deck remain open throughout the night, but are closed from 7:00-9:00 a.m. each morning for cleaning.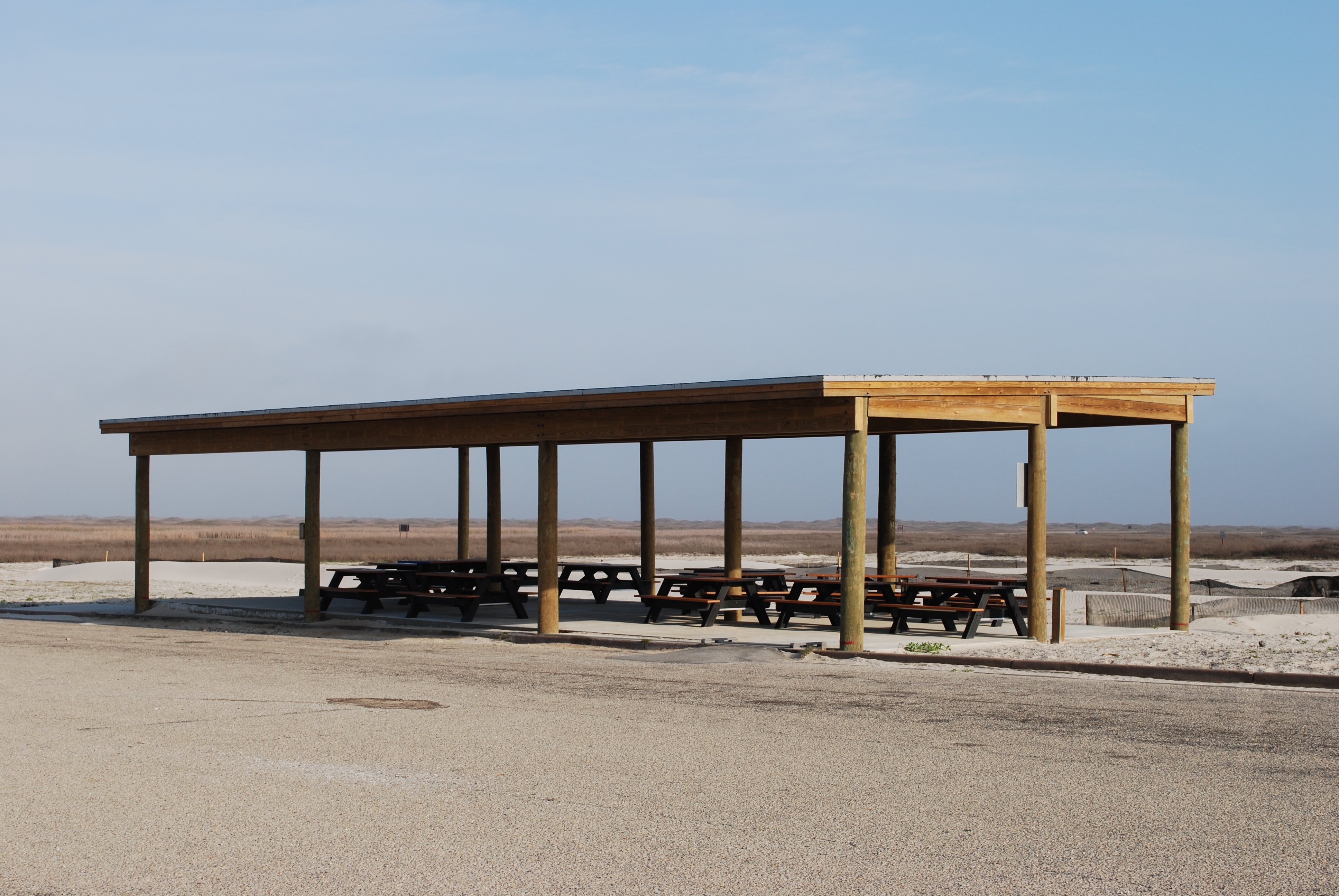 Picnic Areas
Visitor fees were used to build the new Malaquite Picnic Shelter in the corner of the parking lot of the Malaquite Visitor Center.
The deck at Malaquite features a picnic area with convenient shade structures overhead. Also, on the beach just in front of the visitor center, there are also picnic tables with shade structures overhead.


Did You Know?

The white-tailed deer on the island are not considered the island's largest native mammal because they are believed to come across the Laguna Madre from the mainland. Coyotes are considered the island's largest native mammal. More...