Park Phone issues

The visitor center main phone line is out. To reach the park call (361) 949-8069 or (361) 949-4793. The issue has been reported, however the phone company is having difficulty locating the problem. We apologize for the inconvenience.
Padre Island National Seashore will Conduct a Sobriety Checkpoint on Saturday, July 19, 2014.

To protect the public from impaired drivers and help ensure a safe park experience for all visitors, Padre Island National Seashore law enforcement will conduct a Sobriety Checkpoint on Saturday, July 19, 2014 on Park Road 22 near the park's entrance.
Malaquite Campground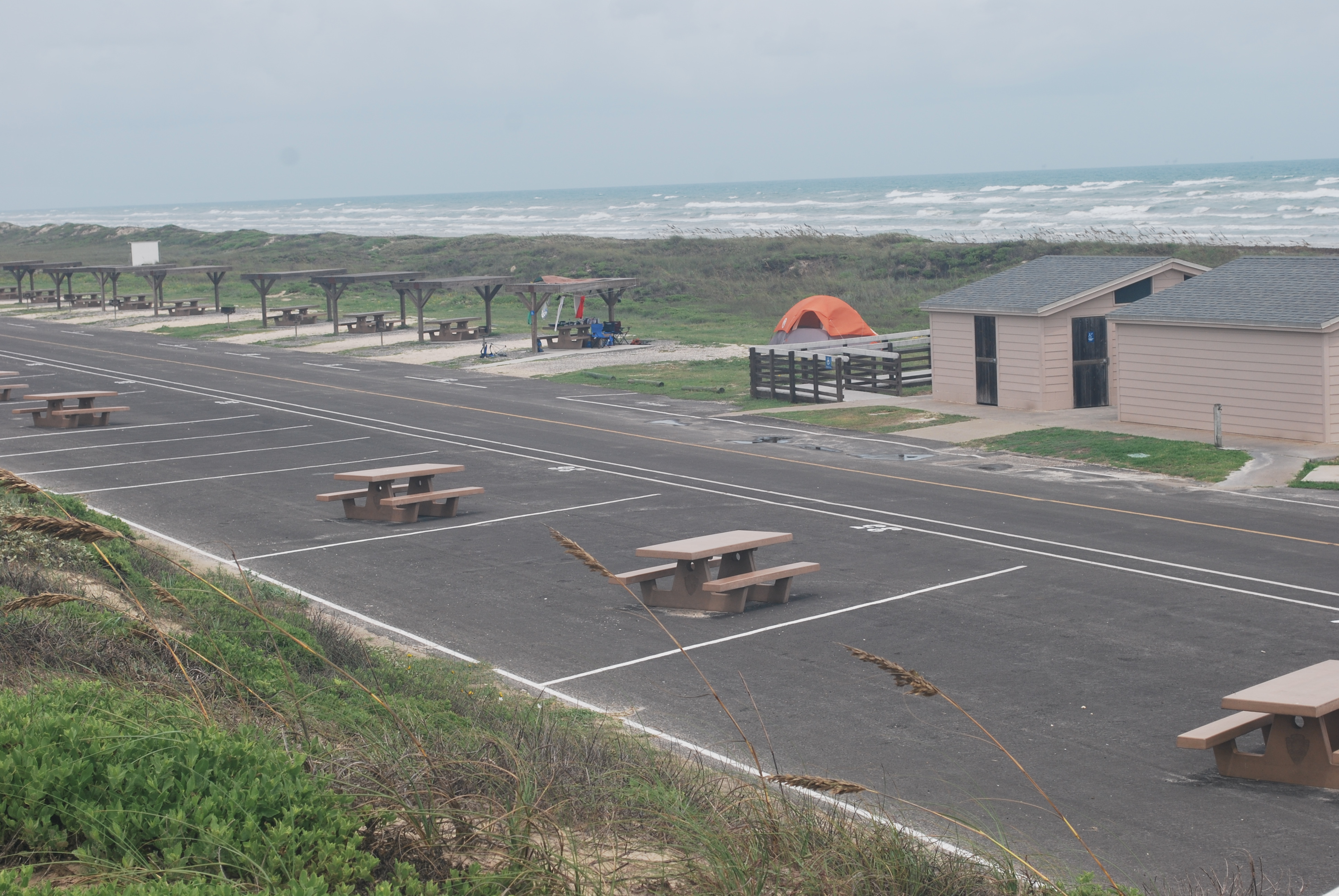 NPS photo.
Fee: $8.00/night or $4.00/night with an Interagency Senior or Access Pass. This fee is in addition to the park entrance fee.
Description: Tucked in the dunes with a view of the Gulf of Mexico and just half of a mile north of the visitor center, Malaquite Campground features 48 semi-primitive designated sites. Tent campers are welcome to set up camp on the beach or at the campsite. Each site has a maximum capacity of two tents, two vehicles, and eight people. Camping is accommodated on a first-come, first-served basis. No reservations are accepted.
Amenities: This campground provides flush toilets, cold-water rinse showers, and paved parking. Each site has a picnic table. Sites on the Gulf side also have shade structures and grills. There are no hook-ups available, but there is a gray/black water dump station and potable water filling station off of the entry road to the campground.
Rules:
Fires are permitted in fully contained barbecue grills at designated sites.
Please do not run generators between 10:00 p.m. and 6:00 a.m.
A camping permit is required and is available from the kiosk at the entrance of the campground. Ask the campground host for assistance.
Please note that a 14-day camping limit is in effect at all camping areas. At the end of 14 days of camping anywhere within the park, campers must vacate their site and leave the park for a minimum of 48 hours before returning to camp. The total number of days spent camping in the park should not exceed 56 calendar days per year, in any combination of visits or consecutive nights.
Check out time is 12:00 noon.
Did You Know?

Metal detecting is prohibited at Padre Island National Seashore as well as at all other units of the National Park Service. More...