BIB Campground Rehabilitation begins March 17, 2014

A project to repair the facilities and rebuild the eroded shoreline in the Bird Island Basin Campground will begin March 17, 2014. Minor disruptions in the immediate area may occur. Please note that none of the work should affect the use of the boat ramp.
North Beach is open, South Beach will open at 8 am 4/5/2014

The oil-covered materials on the beach have been removed, and clean-up is nearly complete. The North Beach portion of the park is open to driving as of 11:50 am on 4/4/2014. The South Beach portion will open to driving at 8 am on 4/5/2014.
Operating Hours & Seasons
Operating Hours & Seasons

The park is open 24 hours a day, 365 days a year. Malaquite Visitor Center is open daily, from 9:00 a.m. to 5:00 p.m., throughout the year. The visitor center is closed on December 25th, Christmas Day.


Did You Know?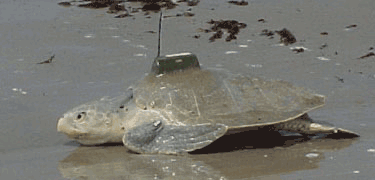 Kemp's ridley sea turtles are both the smallest and the most endangered sea turtles in the world. Padre Island National Seashore is one of only a few places in the world where Kemp's ridley sea turtles come to nest. More...