Park Phone issues

The visitor center main phone line and fax line are not working. To reach the park visitor center, call (361) 949-8069. Fax to (361) 949-7091, Attention: Visitor Center. We apologize for the inconvenience.
Bird Island Basin Campground rehabilitation starts August 18, 2014

The second part of a project to repair facilities and rebuild eroded shoreline at Bird Island Basin Campground begins August 18. Minor disruptions of activities in the immediate area may occur. None of the work should affect use of the boat ramp.
South Beach closure

Tropical Storm Dolly, going ashore on the gulf coast of Mexico, is causing coastal flooding on Padre Island National Seashore. The gate onto South Beach will close at 6:00 PM on Tuesday, September 2. The beach will reopen when driving conditions improve.
Goods & Services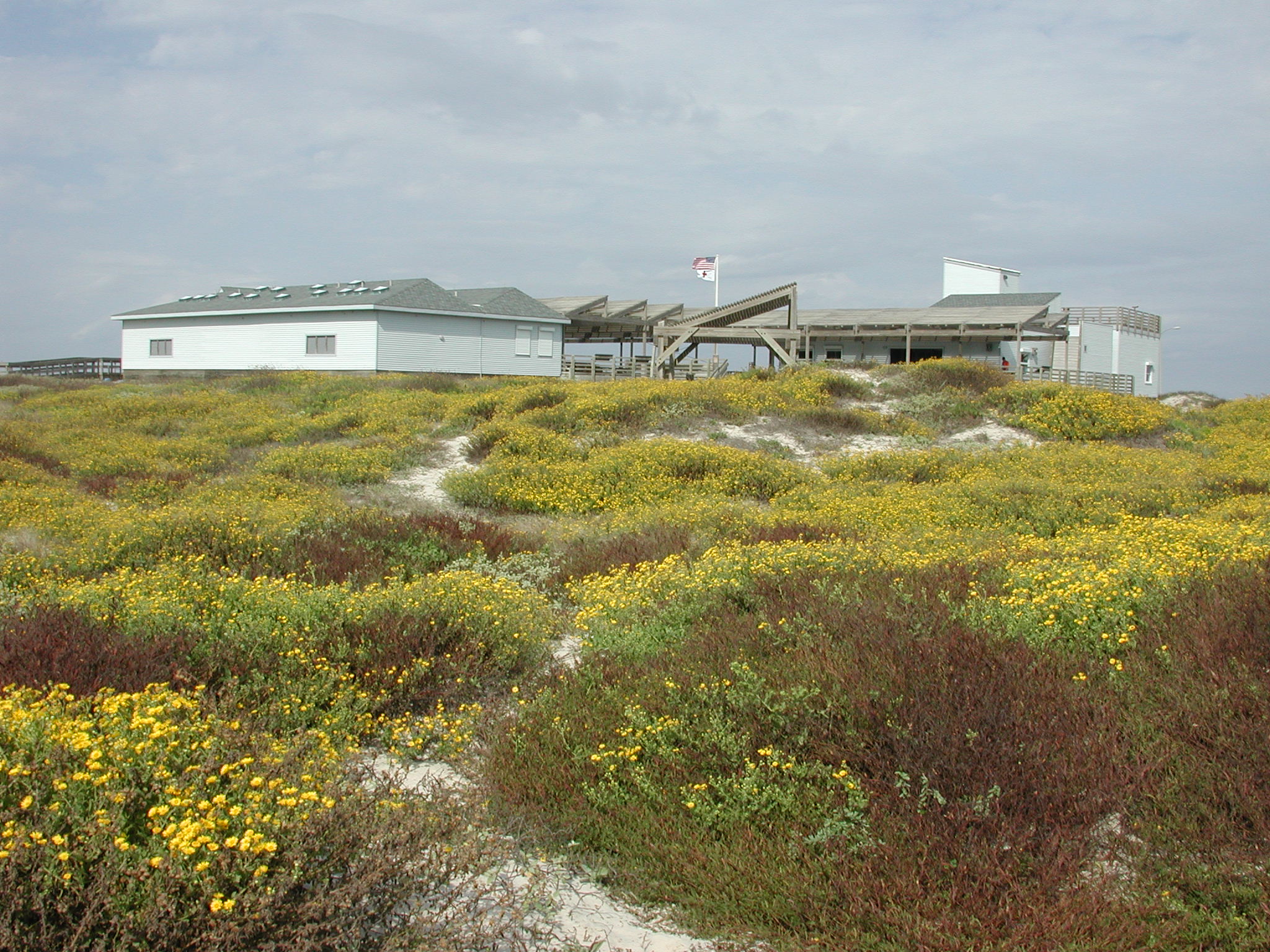 NPS Photo
A small bookstore and gift shop, information desk, and park museum are located in the Malaquite Visitor Center.
Across the deck from the visitor center is a small concession store which offers picnic supplies, souvenirs, beer (no wine or liquor), cold drinks, post cards, t-shirts, swimwear, basic fishing supplies, and other items. The Concessions does not rent umbrellas or beach chairs, so please bring your own.
The park does not have a gas station or post office. Please see the links above for directions to the nearest locations.


Did You Know?

Eighteen species of birds found at Padre Island National Seashore are state or federally listed as endangered, threatened, or a species of concern. More...