Gas Station
The park has no gas station. The nearest gas station is approximately ten miles north of the park.
If you are traveling down island, be aware that driving in four-wheel-drive mode and through deep sand will probably expend significantly more gas than on a highway. Please plan accordingly. You may need to take extra gas if going down island.


Did You Know?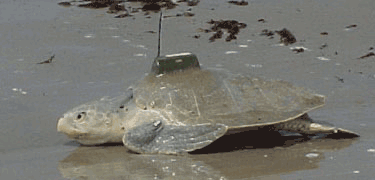 Kemp's ridley sea turtles are both the smallest and the most endangered sea turtles in the world. Padre Island National Seashore is one of only a few places in the world where Kemp's ridley sea turtles come to nest. More...