Park Phone issues

The visitor center main phone line and fax line are not working. To reach the park visitor center, call (361) 949-8069. Fax to (361) 949-7091, Attention: Visitor Center. We apologize for the inconvenience.
Bird Island Basin Campground rehabilitation starts August 18, 2014

The second part of a project to repair facilities and rebuild eroded shoreline at Bird Island Basin Campground begins August 18. Minor disruptions of activities in the immediate area may occur. None of the work should affect use of the boat ramp.
Convenience Store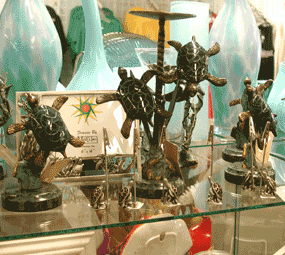 NPS Photo
The park has a small concession store across the deck from the Malaquite Visitor Center. Basic. Picnic supplies, sandwiches, drinks (including beer), souvenirs, beach attire, swimsuits, simple fishing tackle, and other amenities are available at the concession store. Store hours are usually from 9:00 a.m. to 4:00 p.m., but are extended to 5:00 p.m. during the summer and on special occasions.


Did You Know?

Metal detecting is prohibited at Padre Island National Seashore as well as at all other units of the National Park Service. More...