Park Phone issues

The visitor center main phone line and fax line are not working. To reach the park visitor center, call (361) 949-8069. Fax to (361) 949-7091, Attention: Visitor Center. We apologize for the inconvenience.
Bird Island Basin Campground rehabilitation starts August 18, 2014

The second part of a project to repair facilities and rebuild eroded shoreline at Bird Island Basin Campground begins August 18. Minor disruptions of activities in the immediate area may occur. None of the work should affect use of the boat ramp.
Campgrounds
All campgrounds are open year-round. No reservations are accepted, as camping is first-come. Campers must have a camping permit, which is available from the kiosks at the entrance of each campground (except North Beach) or from a Campground Host at Malaquite Campground and Bird Island Basin. If camping at North Beach, you can obtain a camping permit from the Entrance Station.
There are no public RV hook-ups anywhere in the park, but an RV dump station and a water filling station are available for all campers staying in the park.
Camping is permitted only in the five camping areas available for public use. Please see the individual campground descriptions below for more details.
More information is available from the Malaquite Visitor Center at 361.949.8068.


Did You Know?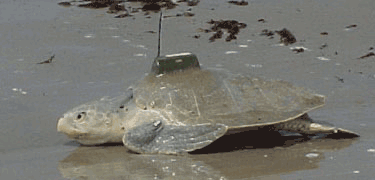 Kemp's ridley sea turtles are both the smallest and the most endangered sea turtles in the world. Padre Island National Seashore is one of only a few places in the world where Kemp's ridley sea turtles come to nest. More...