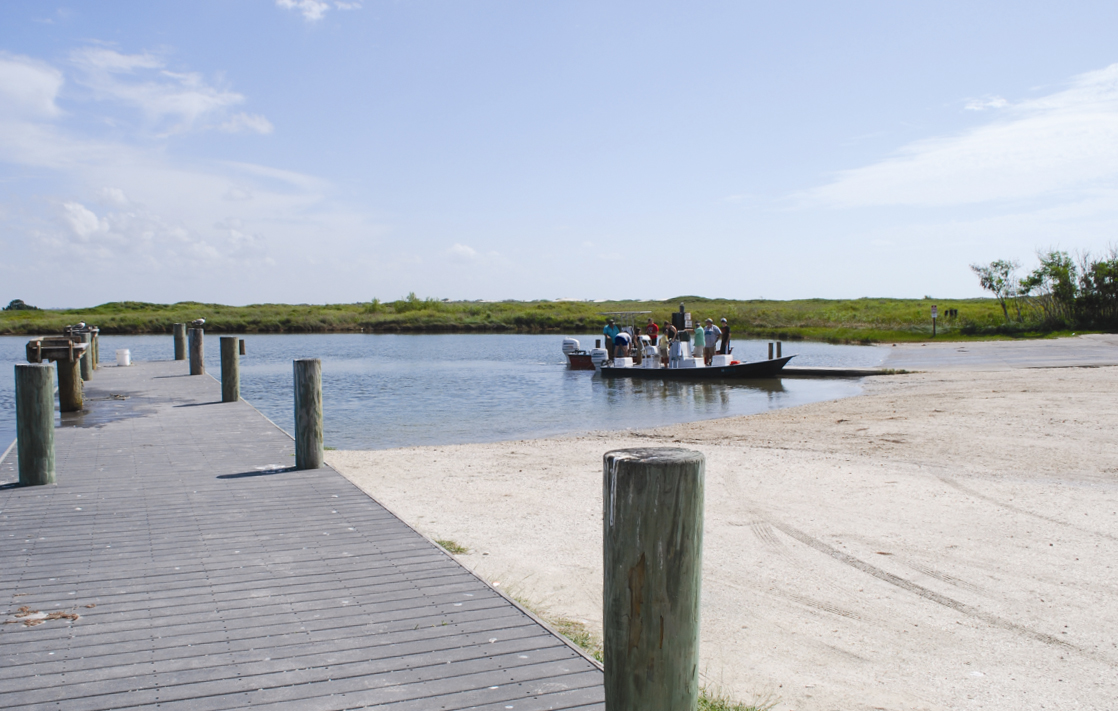 Fee: $5.00/day or $10.00/year; $2.50/day or $5.00/year with the Golden Age or Golden Access Pass. This fee is in addition to the park entrance fee.
Description: Located on the waters of the Laguna Madre, this site offers fantastic opportunities for windsurfing, kayaking, boating, birding and fishing. Both RV and tent camping sites are available. The park does not take reservations, so use of this area is available on a first-come, first-served basis only.
In addition to camping, Bird Island Basin has a windsurfing area (ranked by Windsurfing Magazine as the best flat water sailing site in the continental USA) and a boat-launching ramp. For information on kayak and windsurfing rentals, lessons, and sales, please call Worldwinds at (361)949-7472 or visit www.worldwinds.net.
Amenities: There are chemical toilets only, but flush toilets and cold-water rinse showers are available at the Malaquite Pavilion Bathhouse (open every day and closed only from 7:00-9:00 a.m. for cleaning). Bird Island Basin has sites designated for both RV and tent camping.
Camping Rules:
Camping/Use fees for this area must be paid at the park entrance.
Fires are permitted in fully contained barbecue grills at designated sites.
Please do not run generators between 10:00 p.m. and 6:00 a.m.
A camping permit is required and available at the kiosk next to the windsurfing area at Bird Island Basin. Ask the Campground Host for assistance.
Please note that a 14-day camping limit is in effect at all camping areas. At the end of 14 days of camping anywhere in the park, campers must vacate their site and leave the park for a minimum of 48 hours before returning to camp. The total number of days spent camping in the park should not exceed 56 calendar days per year, in any combination of visits or consecutive nights.
Check out time is 12 noon.
IMPORTANT: Please read and be aware of the Bird Island Basin Boat Ramp Area additional information & regulations, as well as the Bird Island Basin Windsurfing and Campground Area additional information & regulations, by clicking the links below:
BIB Boat Ramp Area Additional Information & Regulations
BIB Windsurfing and Campground Additional Information & Regulations