Park Newspaper
Download (PDF, 2.71MB) the 2013 edition of The Gulf Breeze, Padre Island National Seashore's park magazine. It's a wonderful resource for planning your visit to the park, with helpful information on things to do and commonly asked questions. It also has some great articles on the plants, animals, landscape, and history of the park. Download and print your copy today!


In this Issue
Things to Do
Sea Turtles: Breaking Records!
The Virtual Side of Padre Island
Slipping Away: The Decline of the Park's Colonial Waterbirds
Shark Bite Games!
Traveling Down Island: What You Should Know
On the Wing
A Man and His Island
National Seashores: Jewels of the Coasts
Frequently Asked Questions
And more!
Did You Know?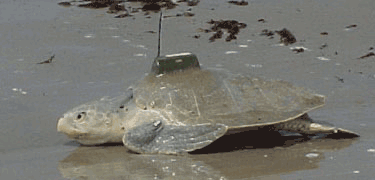 Kemp's ridley sea turtles are both the smallest and the most endangered sea turtles in the world.  Padre Island National Seashore is one of only a few places in the world where Kemp's ridley sea turtles come to nest. More...