Park Phone issues

The visitor center main phone line is out. To reach the park call (361) 949-8069 or (361) 949-4793. The issue has been reported, however the phone company is having difficulty locating the problem. We apologize for the inconvenience.
Padre Island National Seashore will Conduct a Sobriety Checkpoint on Saturday, July 19, 2014.

To protect the public from impaired drivers and help ensure a safe park experience for all visitors, Padre Island National Seashore law enforcement will conduct a Sobriety Checkpoint on Saturday, July 19, 2014 on Park Road 22 near the park's entrance.
Special Use Permits
A valid permit issued by the Superintendent is required for the following activities consistent with applicable legislation, federal regulations, and administrative policies:
Public Use Activities: fishing, tournaments, athletic events, parades or other special events;
Collecting research specimens;
Operation of a public address system or amplification system in connection with a public gathering or special event for which a permit has been issued pursuant to 36 CFR 2.50/2.51;
Delivery or retrieval of a person or object by parachute, helicopter, or other airborne means;
Non-commercial soliciting;
Conducting a pageant, regatta, public spectator attraction, ceremony, wedding, organized event and similar activities;
Public assemblies, meetings, gatherings, demonstrations and other public expressions of views;
Sale or distribution of printed matter that is not solely commercial advertising;
Memorialization - scattering human ashes from cremation;
Advertisements - Display, posting, or distribution;
Engaging in or soliciting any business - requires a permit, contract, or other written agreement with the United States, or must be pursuant to special regulations;
Commercial filming of motion pictures or television involving the use of professional casts, settings, or crews, other than bona fide newsreel or news television; and
Still photography of vehicles, other articles of commerce or models for the purpose of commercial advertising.
Special Use Permit Application Process
Special uses in the park, such as those listed above, require an application (under 36 Code of Federal Regulations) in order to avoid negatively impacting the park's natural and cultural resources, other park and visitor activities, facility use, and environmental or scenic experiences.
The following applications are available for downloading and must be submitted to the park's Ranger Activity Assistant listed below.
An application for a Special Use Permit.
Application for commercial filming/still photography.
Apllication for transportation and utility systems and facilities on federal lands.
Padre Island National Seashore
Visitor and Resource Protection Administrative Support Assistant
P.O. Box 181300
Corpus Christi, TX 78480
For more information, please call (361)949-9238.
Did You Know?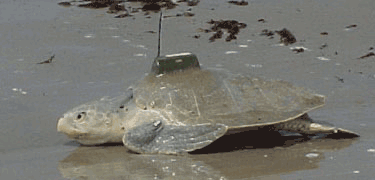 Kemp's ridley sea turtles are both the smallest and the most endangered sea turtles in the world. Padre Island National Seashore is one of only a few places in the world where Kemp's ridley sea turtles come to nest. More...