Park Phone issues

The visitor center main phone line and fax line are not working. To reach the park visitor center, call (361) 949-8069. Fax to (361) 949-7091, Attention: Visitor Center. We apologize for the inconvenience.
Bird Island Basin Campground rehabilitation starts August 18, 2014

The second part of a project to repair facilities and rebuild eroded shoreline at Bird Island Basin Campground begins August 18. Minor disruptions of activities in the immediate area may occur. None of the work should affect use of the boat ramp.
Lightscape / Night Sky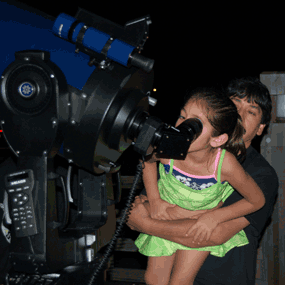 NPS Photo
Come visit and explore the craters on the moon, constellations, and planets through the lens of a telescope at one of the best places in Corpus Christi to view the night sky.
Star Parties will be held the first and last Saturday of each month, December through April, at 8:00 p.m. Join the Corpus Christi Astronomical Society at the Malaquite Visitor Center Auditorium or parking lot for a presentation and to explore the night sky.
NPS Photo
Light pollution from Corpus Christi can interfere somewhat with night sky observations in the northern end of the park, but only with constellations or objects in the lower regions of the northern and north-northwestern portions of the sky.
On South Beach, starting five miles south of the Malaquite Visitor Center, there is minimal light interference and this decreases as one travels further into increasingly primitive surroundings. The shades in the image above represent the artificial sky brightness against the natural sky brightness on the north and south ends of Padre Island. This artificial light source is caused by the cities of Corpus Christi and Brownsville.


Did You Know?

Although Padre Nicolas Balli established the first permanent settlement on the island, the island was previously owned by his father and his grandfather, who obtained the original grant from the Spanish crown. More...