Park Phone issues

The visitor center main phone line and fax line are not working. To reach the park visitor center, call (361) 949-8069. Fax to (361) 949-7091, Attention: Visitor Center. We apologize for the inconvenience.
Bird Island Basin Campground rehabilitation starts August 18, 2014

The second part of a project to repair facilities and rebuild eroded shoreline at Bird Island Basin Campground begins August 18. Minor disruptions of activities in the immediate area may occur. None of the work should affect use of the boat ramp.
Winter/Spring 2010 Bird Sightings
Go on a guided birding tour in the park!
The following list includes sightings made from January 1st through January 2nd:
(1) Brown pelican
(2) White pelican
(3) Snow goose
(4) Redhead
(5) Bufflehead
(6) Turkey vulture
(7) Northern harrier
(8) White-tailed hawk
(9) American kestrel
(10)Aplomado falcon
(11)Black-bellied plover
(12)Killdeer
(13)Long-billed curlew
(14)Greater yellowlegs
(15)Lesser yellowlegs
(16)Willet
(17)Ruddy turnstone
(18)Herring gull
(19)Ring-billed gull
(20)Laughing gulls
(21)Forster's tern
(22)Royal tern
(23)Caspian tern
(24)Great-tailed grackle
Jr. Birders

Play games, color online, and learn some fun activities for watching birds in your own backyard! Read More

Birding Paradise

Amateurs and professionals can click here to learn more about birding at the National Seashore. Read More

How do they do it!?

Click here to learn some fun bird facts, like how birds fly or why they sing. Read More
Did You Know?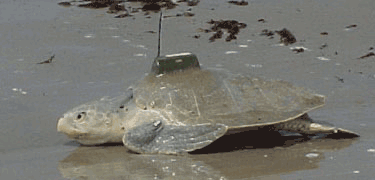 Kemp's ridley sea turtles are both the smallest and the most endangered sea turtles in the world. Padre Island National Seashore is one of only a few places in the world where Kemp's ridley sea turtles come to nest. More...