Guest Speakers
Bring the beach to your classroom with one of our off-site programs. Programs are available for all age groups, and have been designed to meet Texas Essential Knowledge and Skills (TEKS) requirements. And all programs for school and other educational groups are offered free of charge.
Staff availability for programs is limited, so contact us early – some dates get reserved several months in advance.


To schedule an off-site program, contact our Education Specialist at (361)949-8068. You will need to provide:
· A point of contact
· The number of students who will participate
· The age range / grade level of the students
· Information on any special needs (e.g. visual aids, etc.) of any participants
Did You Know?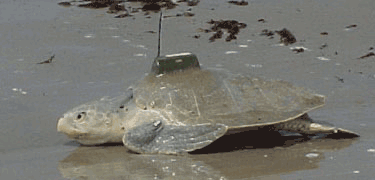 Kemp's ridley sea turtles are both the smallest and the most endangered sea turtles in the world. Padre Island National Seashore is one of only a few places in the world where Kemp's ridley sea turtles come to nest. More...