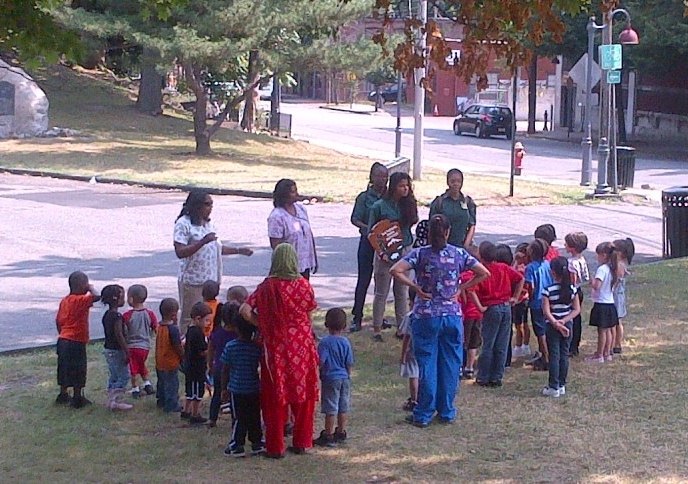 NPS photo - I. Goldman
The National Park Service's Teaching with Historic Places uses properties listed in the National Park Service's National Register of Historic Places to enliven history, social studies, geography, civics and other subjects.
Learn more about Teaching with Historic Places in a Lesson Plan called Paterson, New Jersey: America's Silk City
You may wish to supplement your Teaching with Historic Places in-class lesson by visiting Paterson Great Falls National Historical Park.
If you are an educator planning to bring students to the Great Falls on a field trip, and would like to schedule a 15-minute introduction to the National Park Service (NPS) and the important role Paterson and the Passaic River played in the development of the country, you can contact Ranger Ilyse at 973-523-5295, Monday-Friday, to reserve a date.
Interested in linking the natural and cultural stories of Paterson Great Falls with your curriculum? Drafted by Justin L., a social studies education major at William Paterson University, the following documents are aligned with the Common Core Standards and the Paterson Public School curriculum guidelines:
4th - 8th Grade Social Studies connections to Paterson National Historical Park
9th - 11th Grade Social Studies connections to Paterson National Historical Park
Looking for additional educational tools? The National Park Service has a strong educational mission and nearly 400 national park sites with themes that may align with your curriculum needs. Explore the "For Teachers" link on the National Park Service web site for curriculum-based lesson plans, travelling trunks, Junior Ranger activity books and more. You can download the following document for a few suggested links to help you get started: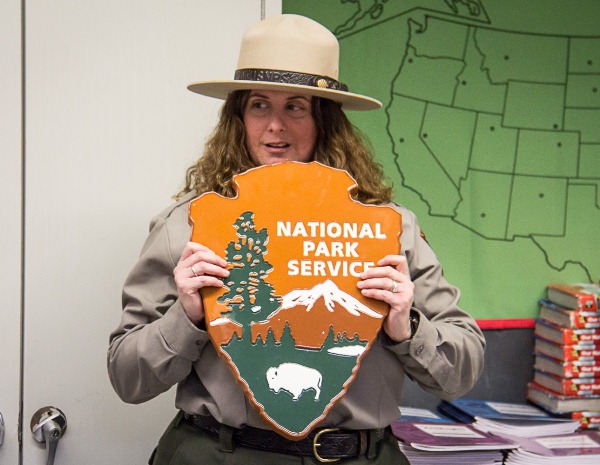 George Garbeck, Graphics Coordinator (Dept. of Communications) - Paterson Public Schools