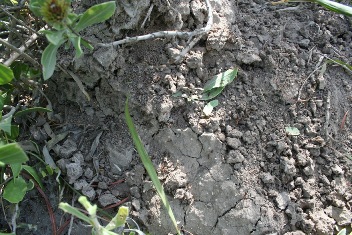 NPS
Mounds of fire
As you walk along our trails you might come across an innocent looking mound of earth. Stay away! These mounds are home fire ants. Fiercely territorial, fire ants get their name from the painful sting they inflict. Sting sites can develop into a pustule which can become infected if scratched.
Most of the fire ants you'll encounter at Palo Alto are red imported fire ants or
RIFA
. These South American invaders were accidentally introduced through the port of Mobile, Alabama in the 1930's. These invaders have continued to spread across the southern U.S ever since.
Not only do RIFA pack a potent punch but It is believed they have affected native horned lizard populations. The invasive ants compete with harvester ants for resources. Unfortunately, harvester ants make up about 70% of the horned lizard's diet.
So please heed our advice and stay on all marked trails. The last thing you would want is an army of angry fire ants marching upon you.