Be A Junior Ranger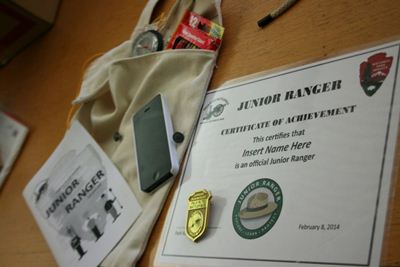 NPS (public domain)
Ready to Join?
Come by the Visitor Center front desk and ask a Ranger for a Junior Ranger program. To earn the title of Junior Ranger, you will need to complete a number of activities in the booklet. Those 7 and under will need to complete at least three activities. Those 8 and over will need to complete at least 7 activities.
Can't Make it in Person?

Download the Junior Ranger Activity Booklet (1.16 mb)
Read the instructions.
Complete the activity pages.
Turn in your booklet at the Visitor Center or mail the pages to:
Palo Alto Battlefield NHP
ATTN: Jr. Ranger Program
1623 Central Blvd., Suite 213
Brownsville, TX 78520
Then just look in the mail for your very own Junior Ranger badge!