Adolphe Jean-Baptiste Bayot (public domain)
Links to the past
Palo Alto Battlefield strives to promote understanding and awareness of the U.S.-Mexican War, its causes, and consequences. In keeping with its mission, the park encourages discussion of all aspects and perspectives of this important event.
The following list of U.S.-Mexican War related sites is meant to provide a variety of perspectives and opinions. It does not imply that Palo Alto Battlefield and the National Park Service endorse the material presented.
General views of the U.S.-Mexican War
Descendants of Mexican War Veterans - Lineage society for descendants of Mexican War veterans
Aztec Club of 1847 - Originally a society formed by U.S. military officers who participated in the occupation of Mexico City in 1847
The History Guy: The Mexican-American War - General overview of the war.
U.S.-Mexican War 1846-1848 - Companion site to the PBS documentary of the same name.
U.S.-Mexican War and the Peoples of the Year 2000 - A look at the war with a focus on the indigenous populations of North America
More links
Palo Alto Battlefield is the only unit of the National Park Service that focuses primarily on the U.S.-Mexican War. However, there are many sites in the U.S. and Mexico that preserve sites related to the war or present related topics.
Epolk (public domain)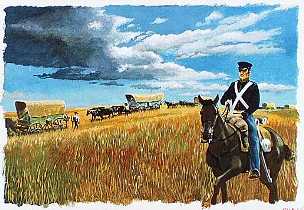 Fort Scott National Historic Site (public domain)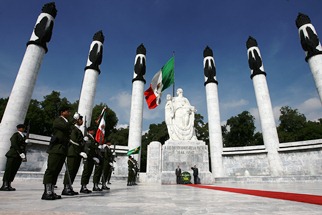 Ricardo Stuckert/PR (public domain)