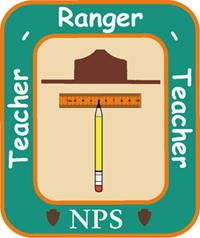 NPS
Position description
Palo Alto Battlefield NHP preserves the sites of the first battles of the U.S.-Mexican War. It's mission is to tell the stories of the sites, battles, and the war. As part of this mission, Palo Alto is currently devising ways to use art and art history to help engage young people. Through the exploration of art, young people will gain a different appreciation and understanding of the importance of these sites.
Palo Alto seeks an enthusiastic and creative teacher to assist with this program. The successful applicant will work in the park for 6 weeks during Summer 2014 as a Teacher-Ranger.
What you'll do:
Work with park staff to develop:
Lesson plans about how art has been used to portray the battle and war.
Activities for a hands-on art project that teaches teens about the park using various art techniques and allows them to express their own views.
Run a summer camp for teens to teach them these techniques and test lesson plans.
Work with these teens to teach other youth these techniques.
Compensation:
One-time stipend of $3000 to be received after September 1, 2014.
CPE credit.
3 hours graduate credit from the University of Colorado-Denver School of Education.
Requirements:
Complete all program requirements including wearing a Teacher-Ranger uniform (provided).
Give presentations at his/her school during National Park Week (April 2015).
Preferred knowledge and skills
Knowledge of various art techniques.
Bilingual - English and Spanish.
Location information
Work is at the Palo Alto Visitor Center in Brownsville, TX in south Texas. Brownsville's population is over 100,000 and provides all amenities of a small city including shopping, hospitals, a university and schools, and international airport. Most residents speak both English and Spanish. Summers are hot and humid. About 90% of this work occurs indoors. Outdoor work will occur in hot, humid weather.
2014 TRT Application
2014 Project Agreement
Contact: Karen Weaver
Phone:
956-541-2785 x 332
Mailing Address: 1623 Central Blvd., Rm. 213, Brownsville, TX 78520
Projected Dates: Six weeks during Summer 2014; exact dates TBD; flexibility for time off.
Housing: Housing is not available. Will assist in finding housing.