We need you
Palo Alto Battlefield National Historical Park needs you. By offering your time, or just by visiting the park and its bookstore, you can help us continue to preserve and interpret this important historical site.
Donate
Monetary donations are graciously accepted and directly benefit the park. Your donation will enhance programs and activities and help to provide visitor services for Palo Alto Battlefield. Philanthropic contributions continue to make a significant difference and we welcome and are grateful for your support.One hundred percent of donated funds stay in this park.
Palo Alto is able to accept direct donations. If you are interested in donating directly to the park, you may contact the Superintendent at 956-541-2785 ext. 222 or send donations to:
Superintendent
Palo Alto Battlefield National Historical Park
1623 Central Blvd., Suite 213
Brownsville, TX 78520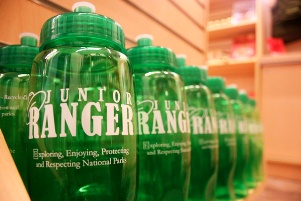 NPS
Bookstore
Palo Alto Battlefield operates a Western National Parks Association sales outlet in the park Visitor Center. WNPA is a nonprofit cooperating association of the National Park Service. The association's mission is to advance education, interpretation, research, and community engagement to ensure that national parks are increasingly valued by all. For more information about WNPA, visit their
website
.
You'll find it here
Palo Alto's book sales area offers visitors a wide selection of titles on the U.S.-Mexican War. Some of these titles are hard to find and many are now out of print. The store also offers titles covering a range of interests ranging from nature guides to cookbooks. We also have something for young readers. You'll also find a wide selection of items including souvenirs, water bottles, and apparel.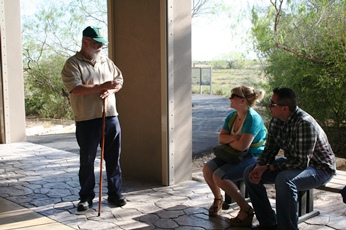 Palo Alto Battlefield NHP (public domain)
Volunteer
Palo Alto Battlefield could not accomplish many of its projects and goals without the valuable assistance of volunteers. The park has volunteer opportunities that fit many interests. These range from manning the front desk to maintenance and resource management projects.
Interested?
If you have time and interest to lend to the development of a young and growing national park, we encourage you to contact our Volunteer Coordinator at 956-541-2785 x332 or
e-mail us
.
Current Volunteer Opportunities