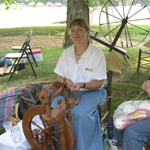 Bill O'Donnell
Junior Ranger Day, May 1, 2015 at Alley. Join school kids from around the Ozarks for an educational and fun day. We'll have live birds of prey from the World Bird Sanctuary in St Louis, as well as exhibits and activities from conservation organizations across the Ozarks. Free. For details call Jamie Cleaver at 573-323-4844.
Heritage Day, June 13, 2015 at Big Spring. The picking of banjos, the clanking of a hammer striking an anvil, the stomping of feet, and the neighing of a horse are just some of the sights and sounds visitors can experience during Ozark Heritage Day Saturday, June 13th beginning at 9:00 am until 4:00 pm. The Ozark Depression Homestead at Big Spring will come alive with high stepping square dancers, Bluegrass music, and Ozark folkway demonstrations during this FREE event. All are welcome.
Journey into the past and experience old time traditional skills and craft demonstrations. Wool spinning, pottery, woodworking, chair caning, quilting, fiddle making, blacksmithing, and lye soap making are just some of the traditional Ozark lifeways demonstrated.The Western Grand Squares dance and teach square dancing to those who join in. Traditional bluegrass music by Buzzard Run will abound featuring fiddle, banjo and the old time "Walking Cane" dulcimer. Bring a blanket or lawn chair for the dancing and musical entertainment. Youngsters can enjoy playing old fashioned games. Food will be available for purchase from a local vendor.
Big Spring is located four miles south of Van Buren, Missouri, on State Route 103. For more information, phone (573) 323-4236 between 8:00 am and 4:30 pm.
Haunting in the Hills,
October 10, 2015 at Alley Spring. The Ozark past will come to life during this event featuring folkway demonstrations, re-enactments, hands-on activities, food vendors, traditional dancing, bluegrass, and folk music. Local skilled craftspeople will demonstrate from 9:00 a.m. to 4:00 p.m. When night falls, a very different setting emerges during the evening storytelling presentations, from 6:00 to 9:00 p.m. Illuminated pathways will guide your way through Ozark legends, folktales, mysteries, superstitions, and natural wonders with spellbinding, age-old storytelling. Alley Spring is located 6 miles west of Eminence, Missouri, on State Highway 106. For more information, contact 573-226-3945.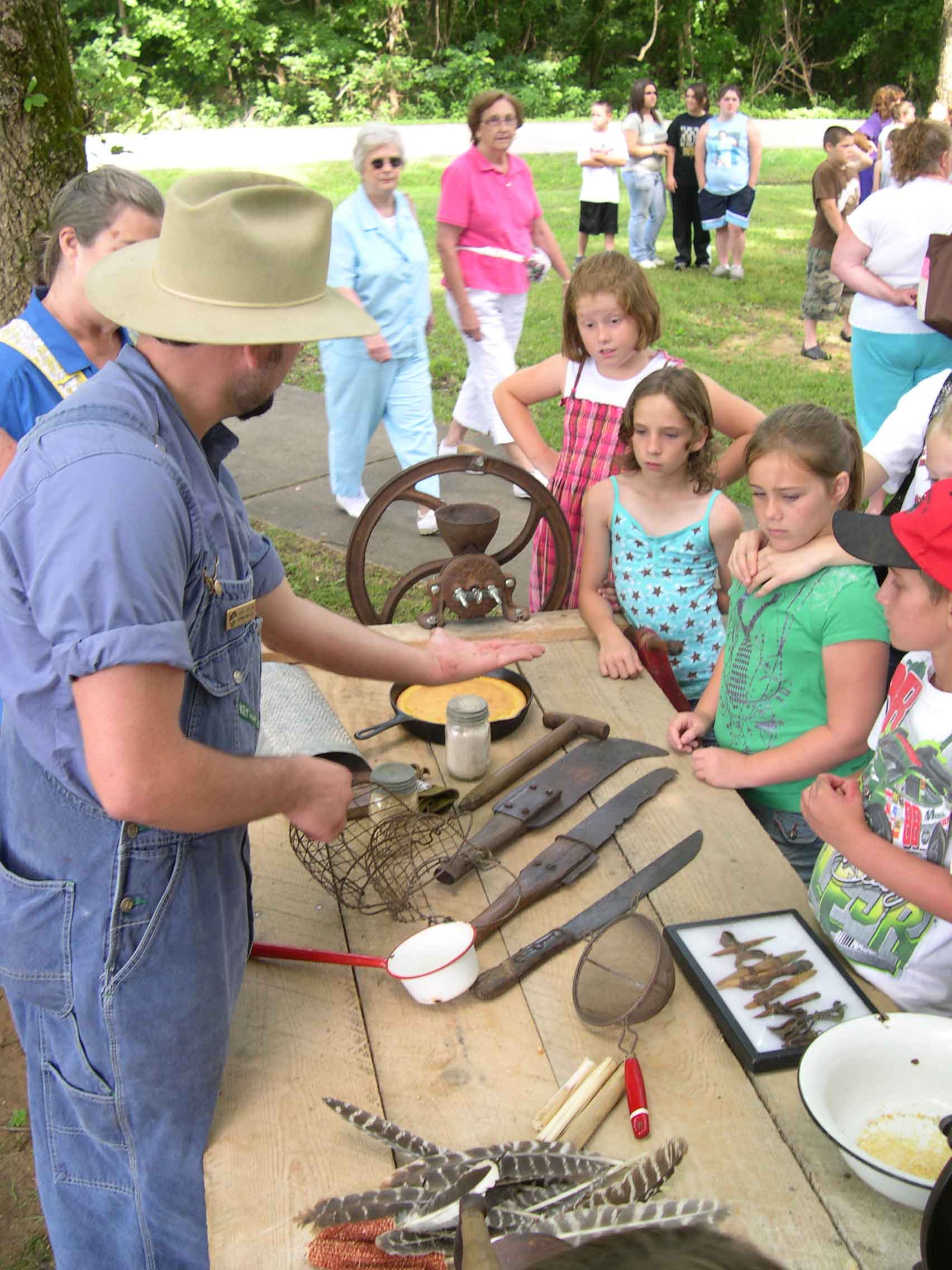 NPS Photo
"What makes a river so restful to people is that it doesn't have any doubt-it is sure to get where it is going, and it doesn't want to go anywhere else." - (Hal Boyle)