Alley Mill Closed for Renovations

The Alley Mill will be undergoing renovations much of summer of 2014. It will be open daily through Aug 17 and then only on weekends after that. There will be fencing around the Mill which will prevent close access. More »
Places to See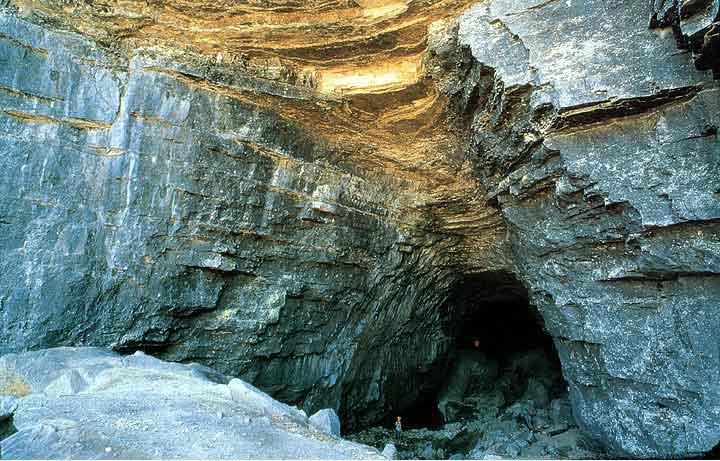 There is so much to explore in and around the Ozark National Scenic Riverways! There are springs, caves, mills, even a waterfall. These pages will give you some idea of what awaits you, but the best thing to do is just get out there and explore. Who knows what you'll discover?
PARK MAP (.pdf file)
Welch Hospital ruins near Akers

The Welch Hospital sits next to Welch Spring upstream from Akers. Read about its history.... Read More

Beautiful cave formations.

Hundreds of caves are to be found in the Ozarks. Round Spring Cave is open for tours in the summer.
Did You Know?

Big Spring, at Ozark National Scenic Riverways in Missouri has a daily flow of 286 million gallons of water. This is enough to fill a typical pro football stadium once a day. More at www.nps.gov/ozar More...