Alley Mill Closed for Renovations

The Alley Mill will be undergoing renovations much of summer of 2014. It will be open on weekends ONLY in July. There will be fencing around the Mill which will prevent close access. We are working to protect and preserve the Mill for the future. More »
Nearby Recreation Areas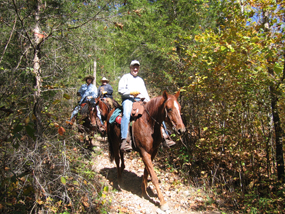 The Ozark National Scenic Riverways is located near several other outdoor recreation resources operated by a variety of State and Federal agencies. You may wish to explore them as well!
Please remember that each area may be operated somewhat differently, that different agencies may have differing philosophies, rules and regulations governing their lands. Visit their websites for the latest information.
Montauk State Park

Mark Twain National Forest
Did You Know?

Big Spring, at Ozark National Scenic Riverways in Missouri has a daily flow of 286 million gallons of water. This is enough to fill a typical pro football stadium once a day. More at www.nps.gov/ozar More...