Nearby Recreation Areas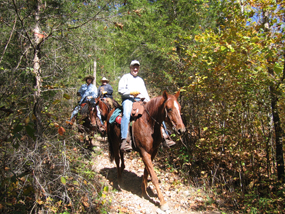 The Ozark National Scenic Riverways is located near several other outdoor recreation resources operated by a variety of State and Federal agencies. You may wish to explore them as well!
Please remember that each area may be operated somewhat differently, that different agencies may have differing philosophies, rules and regulations governing their lands. Visit their websites for the latest information.
Montauk State Park

Mark Twain National Forest
Did You Know?

Cane brakes are thick stands of rivercane, which is much like bamboo. The endangered Swainson's Warbler nests in these thickets. Many stands have been lost to reservoir impoundments throughout the South, but many stands are protected at Ozark National Scenic Riverways. More at www.nps.gov/ozar More...