Big Spring area will be closed Nov 8 & 9 and Dec 12 - 14

The Big Spring area will be temporarily closed to ensure public safety during the Wounded Warrior managed hunt November 8-9 and the managed archery hunt December 12-14.
Traditional Craft & Skills Demonstrations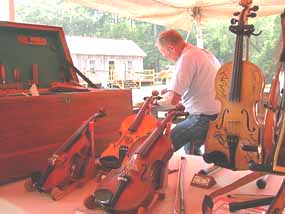 National Park Service
The park will host a variety of fun and educational events that bring back the voices of the Ozarks frontier. Enjoy demonstrations of traditional skills, nibble some hoe cake, listen to down home Bluegrass music or learn to spin or make lye soap. Watch this site for details.


Did You Know?

Cane brakes are thick stands of rivercane, which is much like bamboo. The endangered Swainson's Warbler nests in these thickets. Many stands have been lost to reservoir impoundments throughout the South, but many stands are protected at Ozark National Scenic Riverways. More at www.nps.gov/ozar More...