Traditional Craft & Skills Demonstrations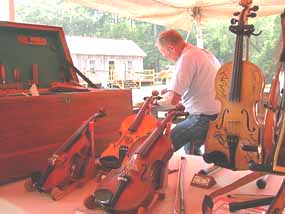 National Park Service
As of this time, Heritage Day, Alley Spring Independence Day Celebration, Ozark Dinner Theater, and Haunting in the Hills events are cancelled. Please watch this page for future details or changes.

The park will host a variety of fun and educational events that bring back the voices of the Ozarks frontier. Enjoy demonstrations of traditional skills, nibble some hoe cake, listen to down home Bluegrass music or learn to spin or make lye soap. Watch this site for details.


Did You Know?

The Ozark hellbender is one of two species of hellbender, a giant salamander, in the United States. Ozark National Scenic Riverways is one of the few places on earth home to the Ozark species. More at www.nps.gov/ozar More...