Protect America's Forests - Don't Move Firewood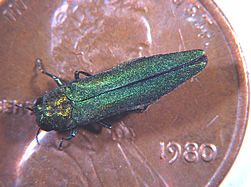 USDA
This camping and hunting season… get your firewood from a seller close to your destination. Don't pack your own firewood for use at your campsite or cabin. Unfortunately, our native trees and forests are being threatened by invasive insects and diseases that live in dead and dying wood. In many cases, these pests are being accidentally spread to new locations by people moving firewood from one location to another.


See a great cartoon about forest pests!
Ozark National Scenic Riverways has a Firewood Movement Restriction Program in place. If you are planning to visit the park, buy firewood locally (within a 50 mile radius of your destination) or "dead and down" firewood can be collected within the park.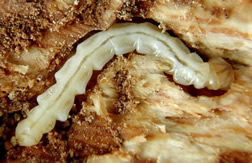 USDA
The emerald ash borer, an invasive beetle from Asia is one example of a pest being moved in firewood. The Emerald Ash Borer is responsible for over 20 million dead and dying ash trees in Maryland, Michigan, Ohio, Indiana, Illinois, Pennsylvania, West Virginia, Wisconsin, Missouri, Ontario and Quebec. This tiny insect has caused millions of dollars of damage to homeowners' trees, nursery stock, landscape tress in cities and towns, as well as in parks and forests.
For more information on other forest pests that can be spread by firewood, please see the http://mdc.mo.gov/forest/features/firewood.htm
For more information on the emerald ash borer, quarantine areas, and firewood movement restrictions, please visit:
http://www.aphis.usda.gov/plant_health/plant_pest_info/emerald_ash_b/background.shtml
Did You Know?

About 1.5 million people come to Missouri's Ozark National Scenic Riverways each year. Most come to canoe, but many also enjoy hiking, horseback riding, camping and fishing. More at www.nps.gov/ozar More...