Things To Know Before You Come
Download the Park Newspaper where you will find most of the information you need to prepare for your visit!
Be ready to enjoy the trails and scenic drives, the star-lit nights and the sun-filled days. Keep yourself safe by knowing what to expect from a desert wilderness environment. Always check the weather and bring the appropriate clothing and other essentials for your visit. You might need to be familiar with accessibility information or the even the safety rules for you and your pet.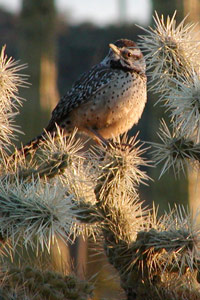 NPS photo
Food, Lodging and Gas
Food, lodging and gas are not available within the monument. The local communities of Ajo and Why to the north and Lukeville to the south provide these services.
The largest community near the monument is Ajo. It is 34 miles north of the visitor center on Highway 85. Ajo, has lodging, gas stations, restaurants, groceries, RV parks and other essentials. Ten miles south of Ajo and twenty-two miles north of the visitor center at the junction of Highways 85 and 86 is Why. Here you will find convenience stores, gas stations, and restaurants.
Lukeville, is the closest town. It is 5 miles to the south just before the Mexico border. It has one restaurant, a gas station and a post office. There is no lodging available in Lukeville.


Accessibility

From the visitor center to a scenic drive, discover accessible ways to experience the natural and cultural history of the monument. Read More

Is it safe?

Yes it is safe, but you need to be aware of certain environmental and human factors. What are they and why? Read More

Weather

What is the current temperature. How hot is the summer? When does it rain? Get answers to these weather questions and more. Read More