Schedule Of Events
Search for Events
Sorry, but there are no events between 03/01/2014 and 04/01/2014
Find events in the town of Ajo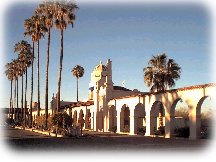 courtesty Ajo Chamber of Commerce
The town of Ajo, 34 miles north of the Kris Eggle Visitor Center, always has something going on. Check out their community calendar to learn more about what might be happening while you are visiting.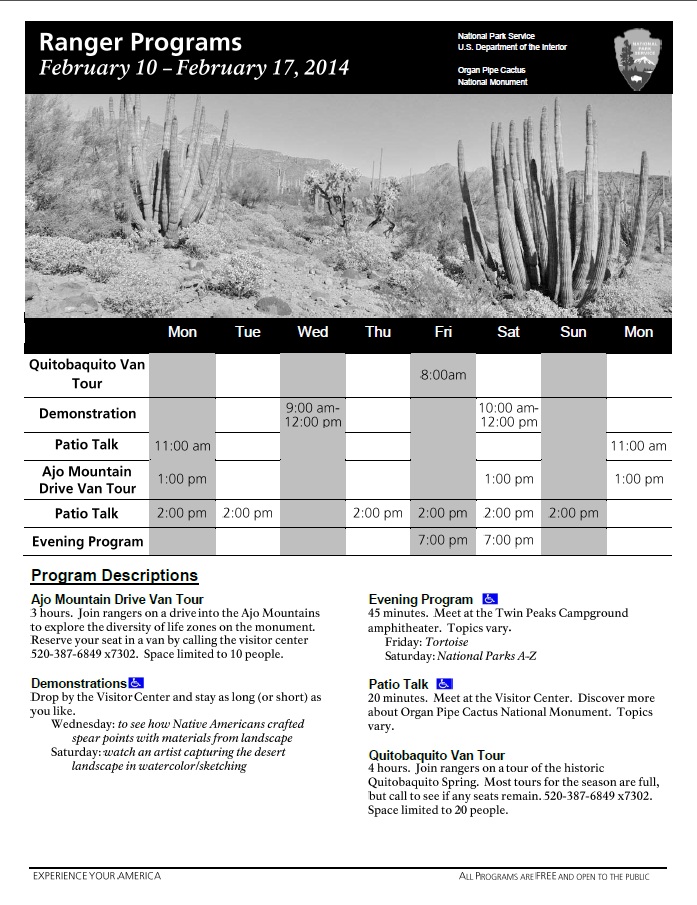 Join us for a free ranger program. Call the Kris Eggle Visitor Center if you have questions.


Did You Know?

Our namesake, the Organ Pipe Cactus, is common in Mexico but very rare in the United States. They cannot tolerate cold weather and will be found on the south-facing hill slopes in Organ Pipe Cactus National Monument More...