Haunted Candlelight Tours

Haunted Candlelight Tours Offered Sunday, October 26 through Friday, October 31, 2014. The tour begins at 4pm and are first come first serve. The tour is limited to 12 people per group. Last regular cave tour will be at 3pm.
What NOT to Bring for the Tour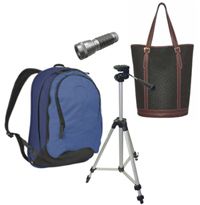 Flashlights. The cave is lit and rangers carry flashlights.

Backpacks, large purses and tripods. These are not permitted in the cave due to low ceilings and narrow passageways. Leave them in your car or check them in at the visitor center.

Anything worn or used in a cave or mine east of the Rocky Mountains or a cave or mine in Europe. As of March 2011, this measure is in place to prevent the spread of the fungus linked to white-nose syndrome, a fatal disease in bats.

Your pet. If you can, leave your pets at home. If you are traveling with your pet, bear in mind that the shade will move while you are inside the cave, and shade is limited.
Go to Cave Tours page
Did You Know?

The stream that comes out of the entrance of the cave is a tributary to a watershed that empties into the Pacific Ocean. There are no human-made obstructions that would prevent salmon migration, which makes this the only cave in the National Park Service with an unobstructed link to the ocean.