Road Work, Expect Delays

ODOT will be preparing highway 46 for asphalt patching. Please use caution when traveling between the monument and Grayback Campground. Various work will be from continue until July 31, 2014.
Watch for Wildlife

Please be on the lookout for fawns on the section of Caves Highway around Caves Campground! There is at least one very young one that is using the pavement as his transportation corridor.
What NOT to Bring for the Tour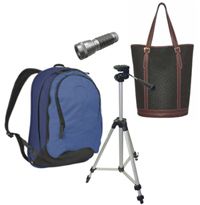 Flashlights. The cave is lit and rangers carry flashlights.

Backpacks, large purses and tripods. These are not permitted in the cave due to low ceilings and narrow passageways. Leave them in your car or check them in at the visitor center.

Anything worn or used in a cave or mine east of the Rocky Mountains or a cave or mine in Europe. As of March 2011, this measure is in place to prevent the spread of the fungus linked to white-nose syndrome, a fatal disease in bats.

Your pet. If you can, leave your pets at home. If you are traveling with your pet, bear in mind that the shade will move while you are inside the cave, and shade is limited.
Go to Cave Tours page
Did You Know?

Most of the rock work seen around the historic district of Oregon Caves was made by Civilian Conservation Corps crews. More...