Cave Tours Closed for Season

Cave Tours are closed for the winter. Tours will resume April 26, 2014. All trails on the monument remain open.
What NOT to Bring for the Tour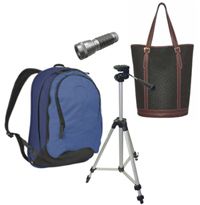 Flashlights. The cave is lit and rangers carry flashlights.

Backpacks, large purses and tripods. These are not permitted in the cave due to low ceilings and narrow passageways. Leave them in your car or check them in at the visitor center.

Anything worn or used in a cave or mine east of the Rocky Mountains or a cave or mine in Europe. As of March 2011, this measure is in place to prevent the spread of the fungus linked to white-nose syndrome, a fatal disease in bats.

Your pet. If you can, leave your pets at home. If you are traveling with your pet, bear in mind that the shade will move while you are inside the cave, and shade is limited.
Go to Cave Tours page
Did You Know?

One of the largest cave restoration projects in the nation occurred at Oregon Caves during the 1980s and 1990s. Furthermore, most of the work was done by volunteers! Volunteers still make an important contribution to the park. Learn more about current volunteer opportunities at Oregon Caves. More...