Cave Tours Closed for Season

Cave Tours are closed for the winter. Tours will resume April 26, 2014. All trails on the monument remain open.
Hiking Trails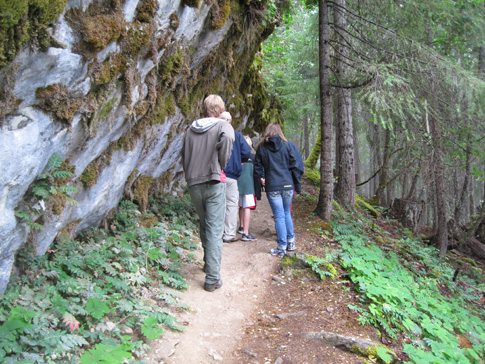 NPS
Explore Oregon Caves - Above Ground
We have four hiking trails with wonderful views of Oregon Caves National Monument and the Siskiyou Mountains that surround it. Most of the trails weave in and out of the boundary of the monument.
You can download maps of individual trails on the monument which are found on the pages about the trails, or you can download maps of larger views of Oregon Caves which include all of the trails found up here.
If you do not have the software to view these files, download it.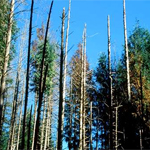 USDA Forest Service
While You Hike...
Remember:
no pets on the trails
no smoking on the trails due to fire danger
no camping allowed on the Monument
Be Sure That You:
Practice "Leave No Trace" ethics to minimize your impact on the resources.
Leave plants or animals found on the trails (flowers, mushrooms, berries, etc.).
Stay on the trail.
Helps Us Stop the Spread of Fungi!
A major threat to Port Orford cedar population is Phytophthora root rot, a disease spread by water or mud. Prevent the spread of the disease by cleaning the mud from your shoes and vehicles before traveling from one area of the forest to another.
Did You Know?

Computer bugs, slang for something gone wrong in a program, are actually named for a real insect. In 1947, technicians working for computer scientist Grace Hopper found a moth inside her computer. The trapped moth was making the machine malfunction. Once removed, they reported that the computer was "debugged". They taped it onto her notes with a little joke that is now part of our everyday language.