Cave Tours Closed for Season

Cave Tours are closed for the winter. Tours will resume April 26, 2014. All trails on the monument remain open.
Road Work

Crews are removing brush along highway 46 beginning in the lower parking lot and moving down the highway. Work is scheduled to last until April 20, 2014; expect delays.
Hiking Trails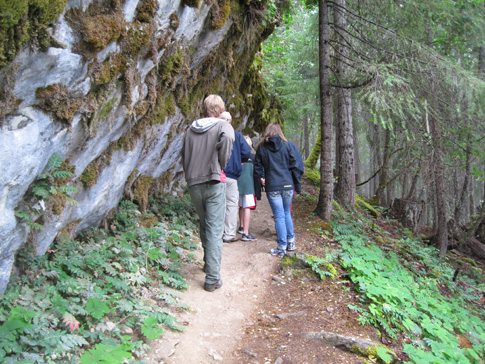 NPS
Explore Oregon Caves - Above Ground
We have four hiking trails with wonderful views of Oregon Caves National Monument and the Siskiyou Mountains that surround it. Most of the trails weave in and out of the boundary of the monument.
You can download maps of individual trails on the monument which are found on the pages about the trails, or you can download maps of larger views of Oregon Caves which include all of the trails found up here.
If you do not have the software to view these files, download it.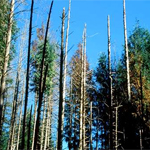 USDA Forest Service
While You Hike...
Remember:
no pets on the trails
no smoking on the trails due to fire danger
no camping allowed on the Monument
Be Sure That You:
Practice "Leave No Trace" ethics to minimize your impact on the resources.
Leave plants or animals found on the trails (flowers, mushrooms, berries, etc.).
Stay on the trail.
Helps Us Stop the Spread of Fungi!
A major threat to Port Orford cedar population is Phytophthora root rot, a disease spread by water or mud. Prevent the spread of the disease by cleaning the mud from your shoes and vehicles before traveling from one area of the forest to another.
Did You Know?

Oregon Caves offers a physically and mentally challenging off-trail cave tour where you learn caving techniques, etiquette, and conservation while slithering through concealed parts of the caves. Reservations are required and is a tour only offered during the summer months. More...