Cave Creek Campground Closed

Cave Creek campground located at Mile Marker 16 is currently closed due to hazard trees.
Parking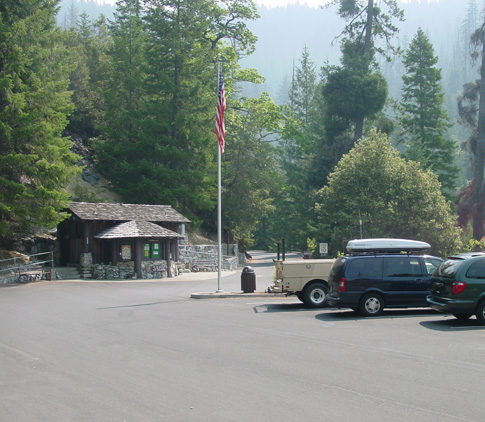 Please park your vehicle at the main (first) parking lot on the monument unless you have a reservation at the historic Chateau lodge or if someone in your vehicle has disabilities.
Large trucks, vans or buses in excess of 15-passenger capacity, motor homes, or other large recreational vehicles are prohibited beyond the main parking lot with the exception of those commercial vehicles delivering equipment or supplies to the Visitor Center or Chateau.
Did You Know?

Dragonflies and damselflies are ancient creatures that have lived on Earth far longer than mammals. They have sophisticated eyes, over twenty to thirty thousand per head. Dragonflies are fast fliers; the blue-eyed darner can fly 48 feet per second while chasing prey. Most can fly far, even able to survive crossing a sea or ocean, if they have to.