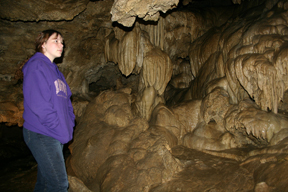 Be Aware That:
Tours are considered moderately strenuous and children must be over 42 inches (107 cm) in height.

Visitors can only enter the cave on a scheduled tour. No self guided tours are available and cave tour tickets are sold only on the Monument and are on a first-come, first-served basis. See Operating Hours & Seasons for more information on tour schedules.
Tours last 90 minutes. Expect at least 15 minutes for the walk back to your car. Wait times can reach up to two hours during the summer season (Memorial Day through Labor Day). The busiest times are between 11:00 am and 3:00 pm. Earlier or later arrival is recommended.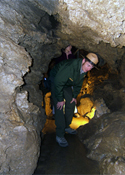 Cave Tour Precautions
The cave tour lasts 90 minutes, is considered
moderately strenuous
, and is not recommended for people with heart, breathing, or walking problems. The half mile (1 km) route includes more than 500 stairs (most of which are steep and uneven) and a total climb of 230 feet (70 m). The lowest passageway you will have to duck under is about 45 inches (about 1 m) tall. Visitors have the option to leave the cave 45 minutes into the tour.
The first room of the cave is accessible to visitors using wheelchairs. Canes or walking devices must have stem diameters greater than one inch. For more information, please visit
Accessibility
.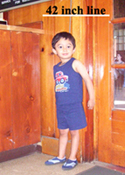 Traveling with Children?
Children must be at least 42 inches (107 cm) tall and be able to demonstrate their ability to climb a set of test stairs, unassisted, to go on the full tour of the cave. Children may not be carried through the cave and childcare services are not available. There are a variety of activities that children of all ages can participate in, including Junior Ranger program, multiple hiking trails, and outdoor Ranger-Led programs.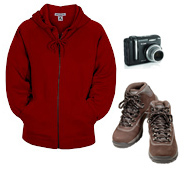 What to Bring for the Tour
Warm clothing. The cave is 44 degrees Fahrenheit (7 degrees Celsius) year round, the temperature of your refrigerator!

Good walking shoes. Please do not wear open-toed shoes, flip-flops or sandals without a supportive strap because the trail surface is uneven, slippery, and wet.

Optional: camera. Cameras must be on a strap or be able to slip easily into a pocket. Avoid cameras that are carried loose because they can easily be dropped in the cave. Taking pictures with flash is allowed in most areas of the cave but your ranger will ask you not to take photographs in areas where bats are known to roost. Taking pictures of sleeping bats can disturb them and possibly cause serious harm to them.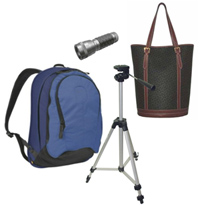 What NOT to Bring for the Tour
Flashlights. The cave is lit and rangers carry flashlights.

Backpacks, large purses and tripods. These are not permitted in the cave due to low ceilings and narrow passageways. Leave them in your car or check them in at the visitor center.

Anything worn or used in a cave or mine east of the Rocky Mountains or a cave or mine in Europe. As of March 2011, this measure is in place to prevent the spread of the fungus linked to white-nose syndrome, a fatal disease in bats.

Your pet. If you can, leave your pets at home. If you are traveling with your pet, bear in mind that the shade will move while you are inside the cave, and shade is limited.