Road Work, Expect Delays

ODOT will be preparing highway 46 for asphalt patching. Please use caution when traveling between the monument and Grayback Campground. Various work will be from continue until July 31, 2014.
Watch for Wildlife

Please be on the lookout for fawns on the section of Caves Highway around Caves Campground! There is at least one very young one that is using the pavement as his transportation corridor.
Bi-Monthly Site Bulletin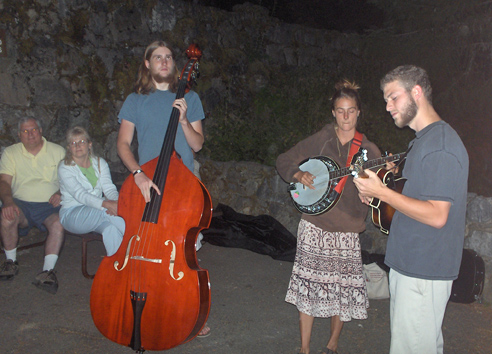 NPS
Find out what Ranger programs are happening, what is blooming, or which animal is making an appearance at Oregon Caves National Monument. All documents are Adobe Reader files (pdf).
2014
2012
2011
2010
Did You Know?

Most of the rock work seen around the historic district of Oregon Caves was made by Civilian Conservation Corps crews. More...