Haunted Candlelight Tours

Haunted Candlelight Tours Offered Sunday, October 26 through Friday, October 31, 2014. The tour begins at 4pm and are first come first serve. The tour is limited to 12 people per group. Last regular cave tour will be at 3pm.
Bi-Monthly Site Bulletin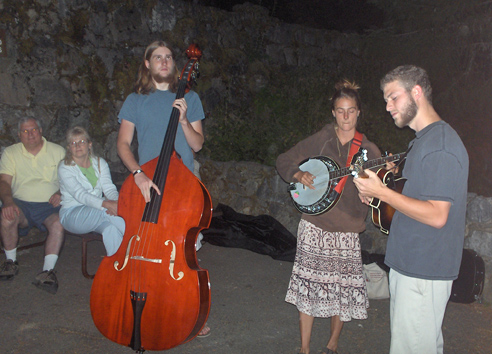 NPS
Find out what Ranger programs are happening, what is blooming, or which animal is making an appearance at Oregon Caves National Monument. All documents are Adobe Reader files (pdf).
2014
2012
2011
2010
Did You Know?

Dragonflies and damselflies are ancient creatures that have lived on Earth far longer than mammals. They have sophisticated eyes, over twenty to thirty thousand per head. Dragonflies are fast fliers; the blue-eyed darner can fly 48 feet per second while chasing prey. Most can fly far, even able to survive crossing a sea or ocean, if they have to.