Cave Tours Closed for Season

Cave Tours are closed for the winter. Tours will resume April 26, 2014. All trails on the monument remain open.
Slick Roads

Due to recent road work on Hwy 46 and steady rain, the road is muddy in spots. Exercise extreme caution while driving to and from the Monument.
Bi-Monthly Site Bulletin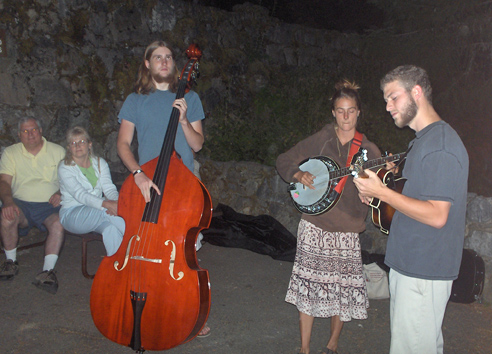 NPS
Find out what Ranger programs are happening, what is blooming, or which animal is making an appearance at Oregon Caves National Monument. All documents are Adobe Reader files (pdf).
2012
2011
2010
Did You Know?

The stream that comes out of the entrance of the cave is a tributary to a watershed that empties into the Pacific Ocean. There are no human-made obstructions that would prevent salmon migration, which makes this the only cave in the National Park Service with an unobstructed link to the ocean.