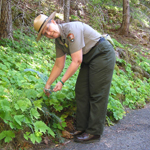 NPS
Nicole Bankston
I am from Arizona, near Petrified Forest National Park. I volunteered at the park during the winter of 2006-2007. When I was a volunteer I had a great time so I decided to see if I could get a job as a Park Ranger. After sending in 48 applications, I waited on pins and needles for calls from any of the positions. Oregon Caves National Monument called first and here I am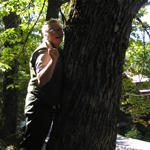 NPS
Chelsea Cavin
Chelsea is a local Cave Junctionite.
Washington and Colorado have her heart.
She dreams of glaciers and lush green forests.
She likes to walk barefoot in the forest with her camera.
She collects hotel soap and plants.
She has an infatuation with fish.
She has an addiction to hummus and cheesecake.
Water and Batman are essential.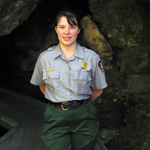 NPS
Lisa Marie McLean
I enjoy working for the National Park Service because it gives me the chance to meet people from all over the globe. Working here for the last three seasons has been a lot of fun. I enjoy leading tours through the cave, but more than that I enjoy helping people when they have questions and teaching others about the monument.
Lisa Marie McLean is from Cave Junction, Oregon and is currently working on completing her Nursing Degree.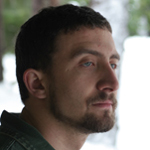 NPS
Derek Marohn
Derek Marohn was born in Mission Viejo, California in 1983. He loves working in natural environments and that is the reason that he joined the National Park Service in 2005. He hopes to one day be a pastor or a missionary. He loves God, hiking, listening to music, and playing the piano.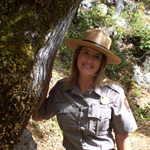 NPS
Tami Motif
After 28 years in the frozen tundra of Green Bay, Wisconsin, this cheesehead moved west. After living in several towns in Southern Oregon, I finally settled in the amazing Illinois Valley. I was very fortunate and excited to acquire a job as a ranger at Oregon Caves National Monument. What a fabulous place to work! I especially enjoy meeting and connecting with visitors from all around the world!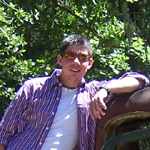 NPS
Emory Nelkie
I'm Emory Nelkie. I was born in West Branch Michigan on my family's dairy farm. I currently am in-between my junior and senior year at Lake Superior State University working towards my B.S. in Geology. I enjoy working at the caves because of the intricate geology and the exciting opportunity to educate people about geology. I also enjoy running, hiking, and making things with my hands.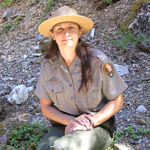 NPS
Suzan O'Larick
As a visitor, I walked through Oregon Caves and loved it. Then as friends came to visit me or I'd meet new friends I'd bring them to see the caves. Once I took the off-trail tour in 2001 I was hooked on caving and began looking for caves to explore every weekend. There really is something special about being in a place where not many people have been before--not to mention the feeling of being inside the earth. I also continued my studies in geology and now enjoy showing the caves to visitors on a daily basis. Come and visit so I can show you the cave too!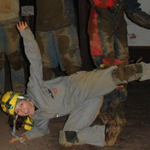 NPS
Alice Weber
So there's this marble cave up on Mt. Elijah
I've lived in Cave Junction my whole life
I always thought those rangers talked too much
I wished that we could just keep walking; it was cold
This is my fourth season here
I see new wonders of nature every time I walk through
Now I make everyone stop, and I talk a lot
I hope they aren't too cold
I love the monument
On a clear day with a beautiful view
On a rainy day enveloped in fog
On a snowy day; white blanketing the ground
I meet the most incredible people here;
Visitors from all around the world
Co-workers who become my closest friends
And who knows, perhaps the love of my life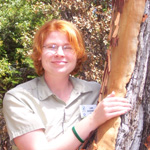 NPS
Lori Zuchowski
Lori was born in Wisconsin on the shores of Lake Superior. Growing up in a rural area she experienced many different parts of nature.
"I've always loved nature; I want others to experience it too".
Lori is working at Oregon Caves through the Student Conservation Association (SCA) utilizing her Marketing Degree she is working to make more people aware of the National Parks and Monuments around them.