Madison Falls Trail Closed for Repairs Beginning July 7

The one-tenth mile Madison Falls Trail and trailhead parking lot located in Elwha Valley will close to public entry beginning on Monday, July 7 while crews make improvements and repairs.
Things To Know Before You Come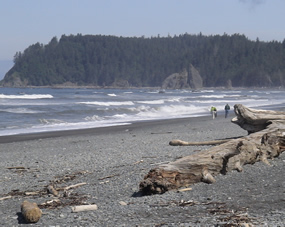 John Woods
Plan ahead for your safety and enjoyment!
See links on left for more information


Did You Know?

Does this flower look familiar? The bunchberry, a common groundcover of Olympic's lowland forest, is closely related to the dogwood trees found throughout North America.