Olympic Hot Springs Road Closed

The Elwha Valley's Olympic Hot Springs Road is closed to public entry beyond the Altair Campground during removal of the Glines Canyon Dam. Olympic Hot Springs is not accessible from the Elwha.
Things To Know Before You Come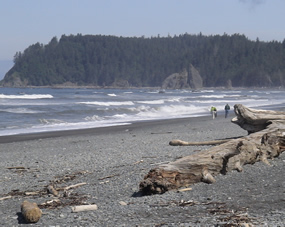 John Woods
Plan ahead for your safety and enjoyment!
See links on left for more information


Did You Know?

Although related to other marmots and groundhogs of North America, the Olympic marmot is unique. An endemic species, it is found only in the Olympic Mountains. Visitors to the high country of Olympic National Park may be lucky enough to encounter a marmot sunning itself near its burrow.