Park Destinations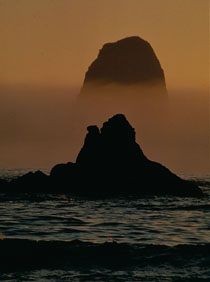 Diversity is the hallmark of Olympic National Park. From the lush canopy of the rain forests, to the sandy beaches of the coast, to the majestic overlooks of the rugged, glacier-capped mountains, Olympic National Park has a great deal to offer.
The following list of destinations may help you decide where to start your travels through Olympic National Park. Here you can find important information regarding the nature of the area, how to get there, recreational opportunities, and where to go from there!
Did You Know?

That the Piper's bellflower is unique to the Olympic Mountains? Named after an early Olympic peninsula botanist, the Piper's bellflower grows in cracks and crevices of high elevation rock outcrops.