Madison Falls Trail Closed for Repairs Beginning July 7

The one-tenth mile Madison Falls Trail and trailhead parking lot located in Elwha Valley will close to public entry beginning on Monday, July 7 while crews make improvements and repairs.
Hurricane Ridge Road Closed to Vehicles Sunday 8/3 (6:00a - noon)

Due to the "Ride the Hurricane" bicycle event, the road to Hurricane Ridge will be closed above the Heart o' the Hills entrance station from 6:00a to noon on Sunday August 3rd.
Spruce Railroad Trail Improvements to Begin August 5

Spruce Railroad Trail will be closed from the Lyre River TH to approximately 0.25 miles east of Devil's Punchbowl. Work is expected to be completed by the end of October. The remainder of the trail will be accessible from the Camp David Jr. Road TH. More »
Multimedia Presentations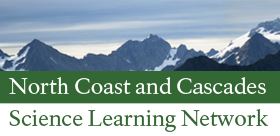 Produced by North Coast and Cascades Science Learning Network
National Parks are our national treasures, which protect living, breathing ecosystems and the cultural history of the American public. Whether monitoring natural ecosystems or studying historic sites, national park scientists are stewards of our nation's crown jewels. Working unobtrusively and mostly out of sight, park scientists do the rigorous science needed to document park ecological health and to conserve historical riches. Science Minute Movies profile staff in eight Pacific Northwest national parks and offer behind-the-scenes looks at science in action.


Did You Know?

Removal of two dams on the Elwha River is the second largest ecosystem restoration project in the National Park System.