Madison Falls Trail Closed for Repairs Beginning July 7

The one-tenth mile Madison Falls Trail and trailhead parking lot located in Elwha Valley will close to public entry beginning on Monday, July 7 while crews make improvements and repairs.
Multimedia Presentations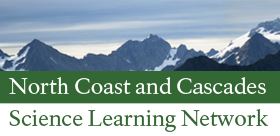 Produced by North Coast and Cascades Science Learning Network
National Parks are our national treasures, which protect living, breathing ecosystems and the cultural history of the American public. Whether monitoring natural ecosystems or studying historic sites, national park scientists are stewards of our nation's crown jewels. Working unobtrusively and mostly out of sight, park scientists do the rigorous science needed to document park ecological health and to conserve historical riches. Science Minute Movies profile staff in eight Pacific Northwest national parks and offer behind-the-scenes looks at science in action.


Did You Know?

Fishers (members of the weasel family, related to minks and otters) were reintroduced to Olympic National Park in 2008-10. They are native to the forests of Washington, including the Olympic Peninsula, but disappeared due to overtrapping in the late 1800s/early 1900s and habitat loss.