Olympic Hot Springs Road Closed

The Elwha Valley's Olympic Hot Springs Road is closed to public entry beyond the Altair Campground. Olympic Hot Springs is not accessible from the Elwha. The road is expected to re-open by Summer 2015.
Safety Advisory: Mountain Goats

NPS has received reports of aggressive mountain goats near trails at Hurricane Ridge, Royal Basin, Seven Lakes Basin, Lake of the Angeles, & Grand Pass. Visitors are required to maintain a distance of at least 50 yards from all wildlife. More »
Multimedia Presentations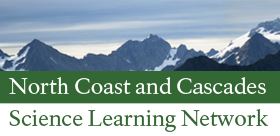 Produced by North Coast and Cascades Science Learning Network
National Parks are our national treasures, which protect living, breathing ecosystems and the cultural history of the American public. Whether monitoring natural ecosystems or studying historic sites, national park scientists are stewards of our nation's crown jewels. Working unobtrusively and mostly out of sight, park scientists do the rigorous science needed to document park ecological health and to conserve historical riches. Science Minute Movies profile staff in eight Pacific Northwest national parks and offer behind-the-scenes looks at science in action.


Did You Know?

Does this flower look familiar? The bunchberry, a common groundcover of Olympic's lowland forest, is closely related to the dogwood trees found throughout North America.