Work Scheduled for East Beach Road at Lake Crescent Starting July 10

East Beach Road will be reduced to one-lane of traffic through work zones and delays of up to 15 minutes should be expected. Work will occur weekdays between 7:00 a.m. and 6:00 p.m. through mid-July, weather permitting.
Madison Falls Trail Closed for Repairs Beginning July 7

The one-tenth mile Madison Falls Trail and trailhead parking lot located in Elwha Valley will close to public entry for three weeks beginning on Monday, July 7 while crews make improvements and repairs.
Multimedia Presentations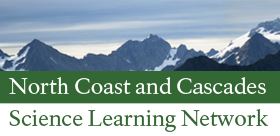 Produced by North Coast and Cascades Science Learning Network
National Parks are our national treasures, which protect living, breathing ecosystems and the cultural history of the American public. Whether monitoring natural ecosystems or studying historic sites, national park scientists are stewards of our nation's crown jewels. Working unobtrusively and mostly out of sight, park scientists do the rigorous science needed to document park ecological health and to conserve historical riches. Science Minute Movies profile staff in eight Pacific Northwest national parks and offer behind-the-scenes looks at science in action.


Did You Know?

Although related to other marmots and groundhogs of North America, the Olympic marmot is unique. An endemic species, it is found only in the Olympic Mountains. Visitors to the high country of Olympic National Park may be lucky enough to encounter a marmot sunning itself near its burrow.