The Paradise Fire is located well within Olympic National Park in the Queets Valley wilderness. It is approximately 12 miles upvalley from the Queets River trailhead & 13 miles N/NE of Quinault, WA. The fire was caused by a lightning strike in late May but smoldered undetected until June 14. More details and updates are available at InciWeb.
The Queets River Trail is closed at Bob Creek.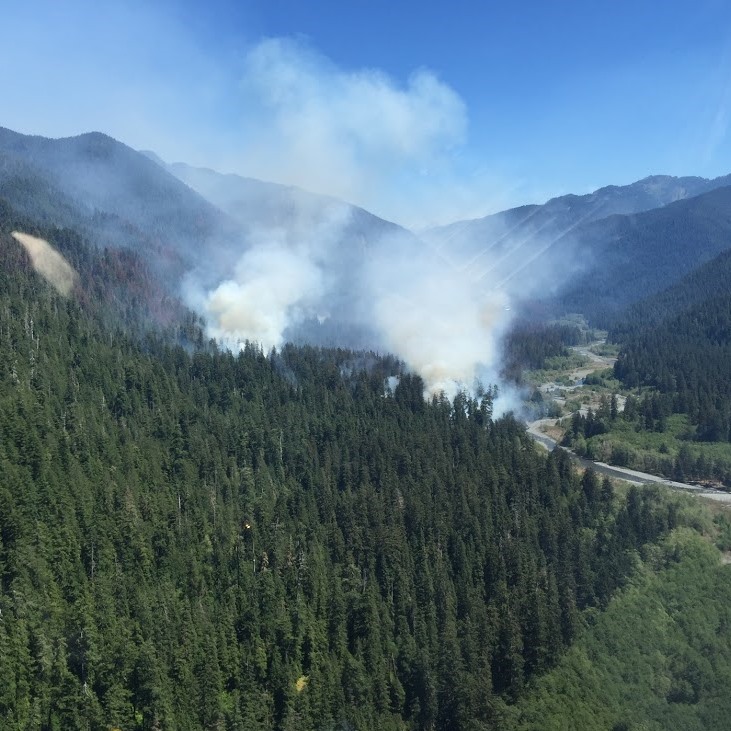 NPS photo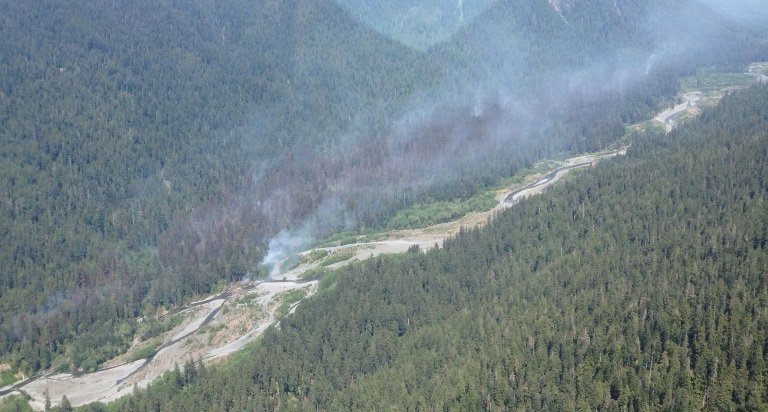 NPS Photo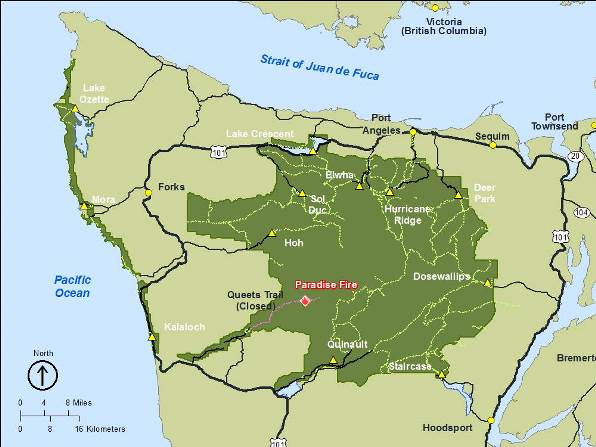 To report a fire in the park, call Olympic National Park dispatch at 360-565-3115.
If you have questions and/or comments about fires in the park call the Olympic National Park fire office at 360-565-3120.
Thank you.