Freeing the Elwha: Social Studies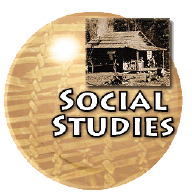 The social studies lessons in the Freeing the Elwha Curriculum will guide students on a voyage of discovery through the rigors of homesteading and community development to their final destination as stakeholders in a debate over dam removal. The curriculum also provides a look into the importance of salmon to the indigenous people of the Elwha River. An essential question encompasses the entire curriculum and each lesson is led by a guiding question. Students are asked to respond to reflection questions both before and after each lesson to help organize their learning. The lessons in the social studies units will help students prepare and meet many of the Washington State classroom-based assessments (CBAs). Handouts, grading rubrics and web links are provided so that each lesson is ready to teach and enjoy as needed.

This webpage was made possible in part by a grant from Washington's National Park Fund.