Weekly Preschool Storytime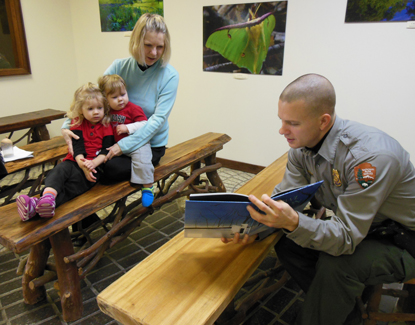 News Release Date:
January 14, 2013
Contact:
Joe Zagorski
, 423-346-6294
Obed Wild and Scenic River will be having a Preschool Storytime event every Friday morning, beginning at 10:30 a.m. (EST). The event will take place inside the Obed Visitor Center. 
All preschool children (and their parents or guardians) are invited to attend. Children will get a chance to hear stories read by a National Park Ranger. This is a free event, and no reservations are required. Feel free to bring a blanket or pillow for your children to recline on. Storytime should last for about 30 minutes, followed by coloring or other craft activities.
Please contact the park at 423-346-6294 for further details and information.