We design and build engaging maps for our partners, both within and outside the National Park Service, using a variety of technologies and our own open source tools.
The National Park Service protects more than 400 places across America, including some of the nation's most cherished cultural and natural resources. The NPMap team works with NPS employees and partners to help tell the story of these places using innovative mapping techniques and technologies. In this way, we hope to do our part to make these special places come alive for visitors to our national parks.
Our Tools
Create beautiful maps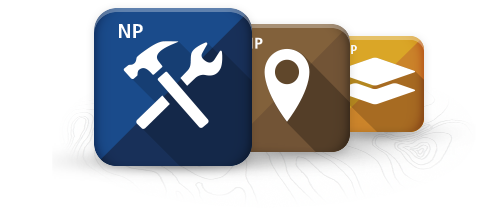 Take advantage of our work by using our tools to build your own maps.
From Our Blog
Updates from the team
Park Tiles 3 Beta Release
Park Tiles 3 Beta is an internal release, viewable only by NPS employees, partners, and contractors. We are pleased to release Park Tiles 3 Beta...
Mailing List
Keep up with our progress