Highway 20 Will Be Closed East of the Park For Culvert Repairs On Oct 21 & 22.

Highway 20 will be completely closed between mileposts 147 & 157 (Granite Creek to Rainy Pass) from 6 a.m. Oct. 21 to 4 p.m. Oct. 22. The Easy Pass trailhead will be inaccessible during this time. More »
Diablo Lake To Be Drawn Down Three Feet in Oct., Trailer-Launched Boats Affected

Diablo Lake will be drawn down 3 vertical feet for facility repairs from October 8-17. During the drawdown, boats with trailers will not be able to launch or take boats off the water. Hand-launched vessels will still be able to launch. More »
Cascade River Road will be open as normal through fall/winter 2014

Cascade River Rd. will be open in 2014 until snow conditions make it impassable to vehicles, as normal. The road closure that was planned to begin September 8 has been postponed beyond 2014 due to unforeseen circumstances. More »
Stephen Mather Wilderness
An Enduring Legacy of Wilderness
"[I]t is hereby declared to be the policy of the Congress to secure for the American people of present and future generations the benefits of an enduring resource of wilderness."
— Wilderness Act, 1964
Today, as in the past, wilderness is an important part of every American's story. People seek out wilderness for a variety of reasons: physical or mental challenge; solitude, renewal, or a respite from modern life; or as a place to find inspiration and to explore our heritage. What draws you to visit wilderness?
The Stephen Mather Wilderness is at the heart of over two million acres of some of the wildest lands remaining (map 2.9MB jpg), a place "where the earth and its community of life are untrammeled by man…." Untrammeled (meaning "free of restraint," "unconfined") captures the essence of wilderness: a place where the natural processes of the land prevail, and the developments of modern technological society are substantially unnoticeable. Here, we are visitors, but we also come home—to our natural heritage. It is a place to experience our past, and a place to find future respite. This is the enduring legacy of wilderness.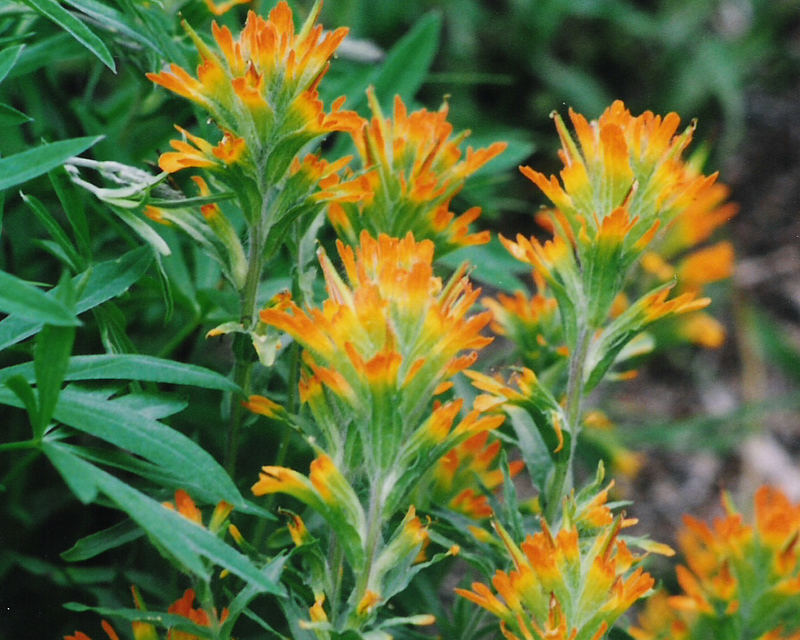 Anne Braaten
What Is Wilderness?
. . . an area where the earth and its community of life are untrammeled by man . . . .
—Wilderness Act, 1964
Wilderness is a word of many meanings. From a place to be feared to a place to be revered, wilderness can evoke images of wild animals, cascading streams, jagged mountains, vast prairies, or deserts. For individuals wilderness can mean physical challenge, grand vistas, solitude, community, renewal, or respite from a complex technological society.
On September 3, 1964, President Lyndon B. Johnson signed the Wilderness Act. This law states: "A wilderness, in contrast with those areas where man and his own works dominate the landscape, is hereby recognized as an area where the earth and its community of life are untrammeled by man . . . ."
The word untrammeled captures the essence of wilderness. Simply put, untrammeled means "free of constraint" or "unhindered." Wilderness areas are places where a conscious decision has been made by the American people to let nature prevail. In wilderness, natural processes are the primary force acting upon the land, and the developments of modern technological society are substantially unnoticeable.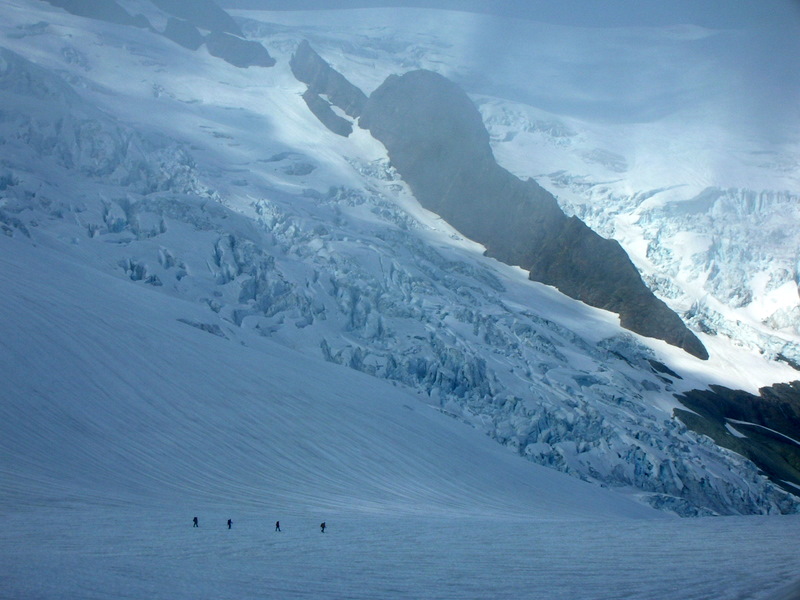 NPS
"We simply need that wild country available to us, even if we never do more than drive to its edge and look in. For it can be a means of reassuring ourselves of our sanity as creatures, a part of the geography of hope."
—Wallace Stegner
The Wilderness Act reached beyond defining wilderness. The goal of the Act was to preserve wilderness and the wilderness experience for future generations. But, why did Americans feel the need to preserve wilderness for future generations?
Citizens realized that even though wild lands were protected as a national park or national forest, humans could still affect the landscape in ways that diminished its natural qualities. The Wilderness Act was a response to public concern that wild areas be protected permanently by law, not subject to the discretion of agencies or administrations. This desire for permanent protection is heard in the opening words of the Wilderness Act. Congress declared: "In order to assure that an increasing population, accompanied by expanding settlement and growing mechanization, does not occupy and modify all areas within the United States . . . leaving no lands designated for preservation and protection in their natural condition, it is hereby declared to be the policy of the Congress to secure for the American people of present and future generations the benefits of an enduring resource of wilderness." The Wilderness Act protects not only the tangible resources of wilderness—habitat for wildlife, freeflowing streams, watersheds, biological diversity, cultural artifacts and historic structures—but also the intangible "benefits of an enduring resource of wilderness."
The diverse benefits of wilderness vary according to the individual who contemplates wilderness or seeks a wilderness experience. Wilderness areas provide opportunities for physical and mental challenge, self-reliance, and solitude. As a haven from the pressures of modern society, wilderness can inspire personal renewal, artistic expression, and the opportunity to explore American heritage. Some people appreciate wilderness from afar, overlooking expansive vistas of wild lands from a roadside or simply by imagining wilderness areas in their minds.
Wilderness areas offer glimpses into the past and provide places to envision the future.
NPS/Michael Kirshenbaum
Wilderness Resources
For more information on wilderness, the Wilderness Preservation System, to read the full text of the 1964 Wilderness Act and more, check out the following links:
Map of Stephen Mather and surrounding wilderness areas (925KB pdf)
Wilderness.net
NPS Wilderness
Arthur Carhart National Wilderness Training Center
The Wilderness Society
Did You Know?

In addition to Wilderness, Recreation Areas and National Park designations there are also five Research Natural Areas in the complex: Silver Lake, Pyramid Lake, Boston Glacier, Stetattle Creek and Big Beaver Valley.