Guided Tours
Many private companies offer activities and tours by permit in the North Cascades--including rafting, climbing, hiking and backpacking, and horse or llama packing trips. A list of current concession operators can be found here.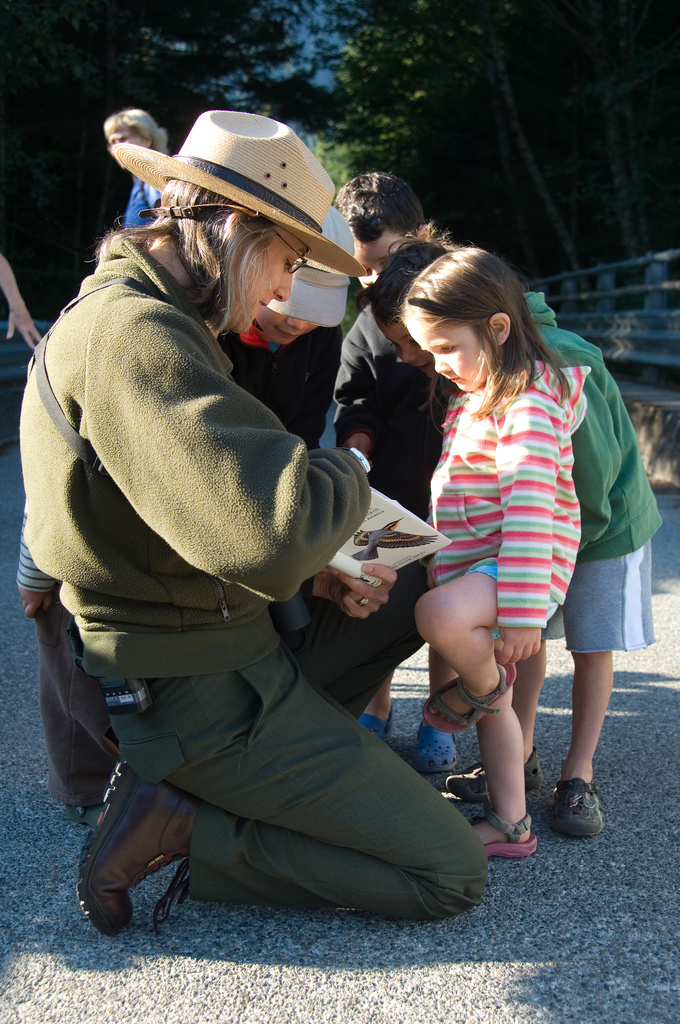 NPS / David Snyder
Naturalist tours by National Park Rangers are regularly scheduled during the summer and by special request at other times of the year. Talk with a ranger at any of the visitor information centers, campgrounds or at the Diablo Lake Overlook during the summer.
For ranger-led programs on the west side of the park, visit the Skagit Schedule of Events. For ranger-led programs and events on the east side of the park, visit the Stehekin Schedule of Events.
The North Cascades Institute offers a variety of naturalist led hikes, canoe adventure, and exploration activities, including family getaways, speakers, and more. Self guided tours of the North Cascades Environmental Learning Center (ELC) campus are available by checking in at the office and registering as a visitor. Guided hikes and canoe adventures are available on select Saturday mornings and provided by the North Cascades Institute Staff. Ask a ranger or visit the ELC for details.
Lady of the Lake cruises up Lake Chelan to the remote area of Stehekin.

Did You Know?

North Cascades NPSC has over 300 glaciers, more than any other park in the lower 48 states. More than half the glaciers in the 48 states are concentrated in this mountainous wilderness region called the North Cascades.