State Route 20 closed at Mile Post 134, Ross Dam

After a brief closure at Newhalem due to an avalanche and unstable conditions, SR 20 has re-opened to its normal winter closure point at MP 134, Ross Dam. The highway will remain closed from Ross Dam to MP 171 (Silver Star Creek) until spring re-opening. More »
Ross Dam Haul Road Closure Continues

A short segment of the Ross Dam Haul Road between the Diablo Lake suspension bridge and the tunnel remains closed to public use due to continued recovery following a March 2010 landslide. The closure will remain in effect through 2014. More »
Notice of planned work for the Cascade River Road, fall 2014

Visitors planning to access the park via the Cascade River Road after Labor Day should be advised that the Park Service is planning a fall closure of this road at Eldorado Creek (3 miles before the end of the road) in order to perform permanent repairs. More »
Guided Tours
Many private companies offer activities and tours by permit in the North Cascades--including rafting, climbing, hiking and backpacking, and horse or llama packing trips. A list of current concession operators can be found here.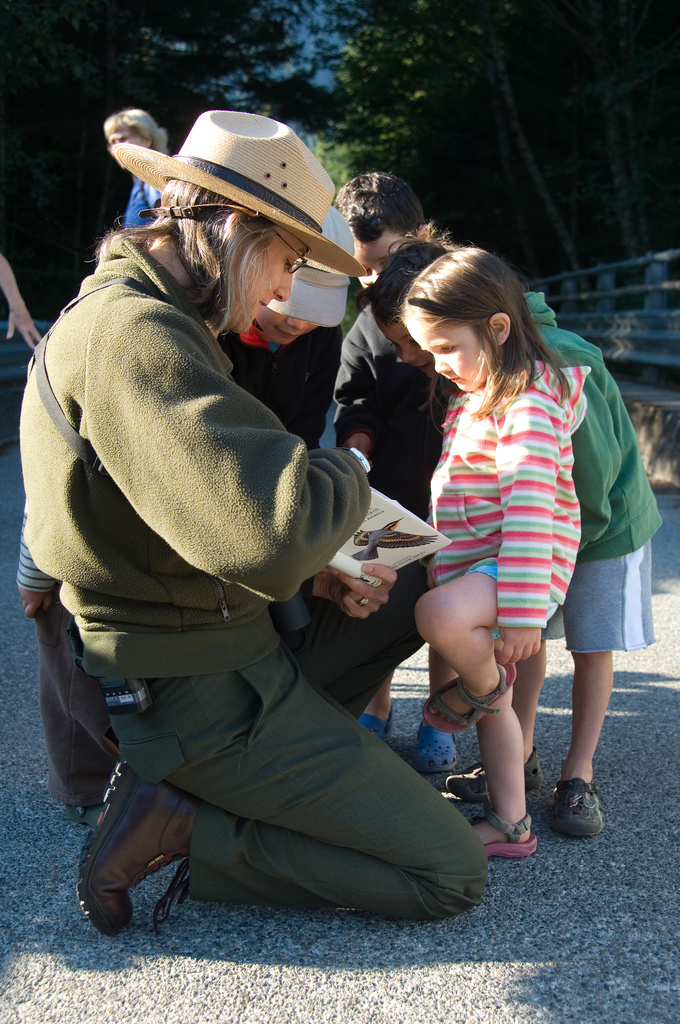 NPS / David Snyder
Ranger-led programs and naturalist tours by National Park Rangers are regularly scheduled during the summer and by special request at other times of the year. For more information, talk with a ranger at any of the visitor and information centers, campgrounds, or at the Diablo Lake Overlook during the summer or visit the park's Schedule of Events.

The North Cascades Institute offers a variety of naturalist-led hikes, canoe adventure, and exploration activities, including family getaways, speakers, and more. Self guided tours of the North Cascades Environmental Learning Center (ELC) campus are available by checking in at the office and registering as a visitor. Guided hikes and canoe adventures are available on select Saturday mornings and provided by the North Cascades Institute Staff. Ask a ranger or visit the ELC for details.
Lady of the Lake cruises up Lake Chelan to the remote area of Stehekin.

Did You Know?

In addition to Wilderness, Recreation Areas and National Park designations there are also five Research Natural Areas in the complex: Silver Lake, Pyramid Lake, Boston Glacier, Stetattle Creek and Big Beaver Valley.