I am well again, I came to life in the cool winds and crystal waters of the mountains…
| | | | |
| --- | --- | --- | --- |
| Distance - one way | Elevation gain / loss | Use | Difficulty |
| From High Bridge to McGregor Mtn Trail junction: 1.3 miles (2.09 km) | 600' (180m) gain | Hiking and Stock | Moderate |
| From Bullion Camp to McGregor Mtn Trail junction: 1.9 miles (3.1 km) | 700' (213m) gain | Hiking and Stock | Moderate |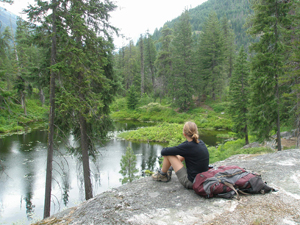 NPS/Rosemary Seifried
Coon Lake is a popular and pleasant day hike for visitors in the Stehekin Valley. It is a slightly more rigorous day hike than the Agnes Gorge Trail, and it includes both rewarding mountain views and peaceful relaxation near the shoreline of a mountain lake. The lake is also a frequent rest stop for visitors headed up McGregor Mountain or further up the Stehekin Valley to camps such as Bridge Creek via the Old Wagon (Pacific Crest) Trail. Early season visitors are rewarded with spring wildflowers and abundant birding opportunities. Additionally, quiet visitors can enjoy wildlife viewing any time of year.
See the detailed trail description for more information on this area.
Special Concerns
Dogs are allowed and are required to be on a leash at all times.
Washington state fishing license required for all fishing. Statewide freshwater rules apply.
Hikers may encounter parties on horseback around Coon Lake. Talk to the lead rider in a calm voice and step off the trail on the downhill side where your party is visible to the animals.
Backcountry Camping: Coon Lake is a day use area, and no camping is allowed at the lake. Camping is available nearby, however, at High Bridge, Tumwater, and Bullion Camps. A backcountry permit is required for all overnight stays. Permits are limited.
Access: Access from Stehekin is via the Stehekin Valley Road and Stehekin Shuttle, which runs between Stehekin and High Bridge. Hikers can also access this trail from Bridge Creek via the Old Wagon (Pacific Crest) Trail, and those hiking to McGregor Mountain begin their hike by using the Coon Lake Trail.
For more information on current road and trail conditions, permits, regulations and trip planning please see our Wilderness Trip Planner.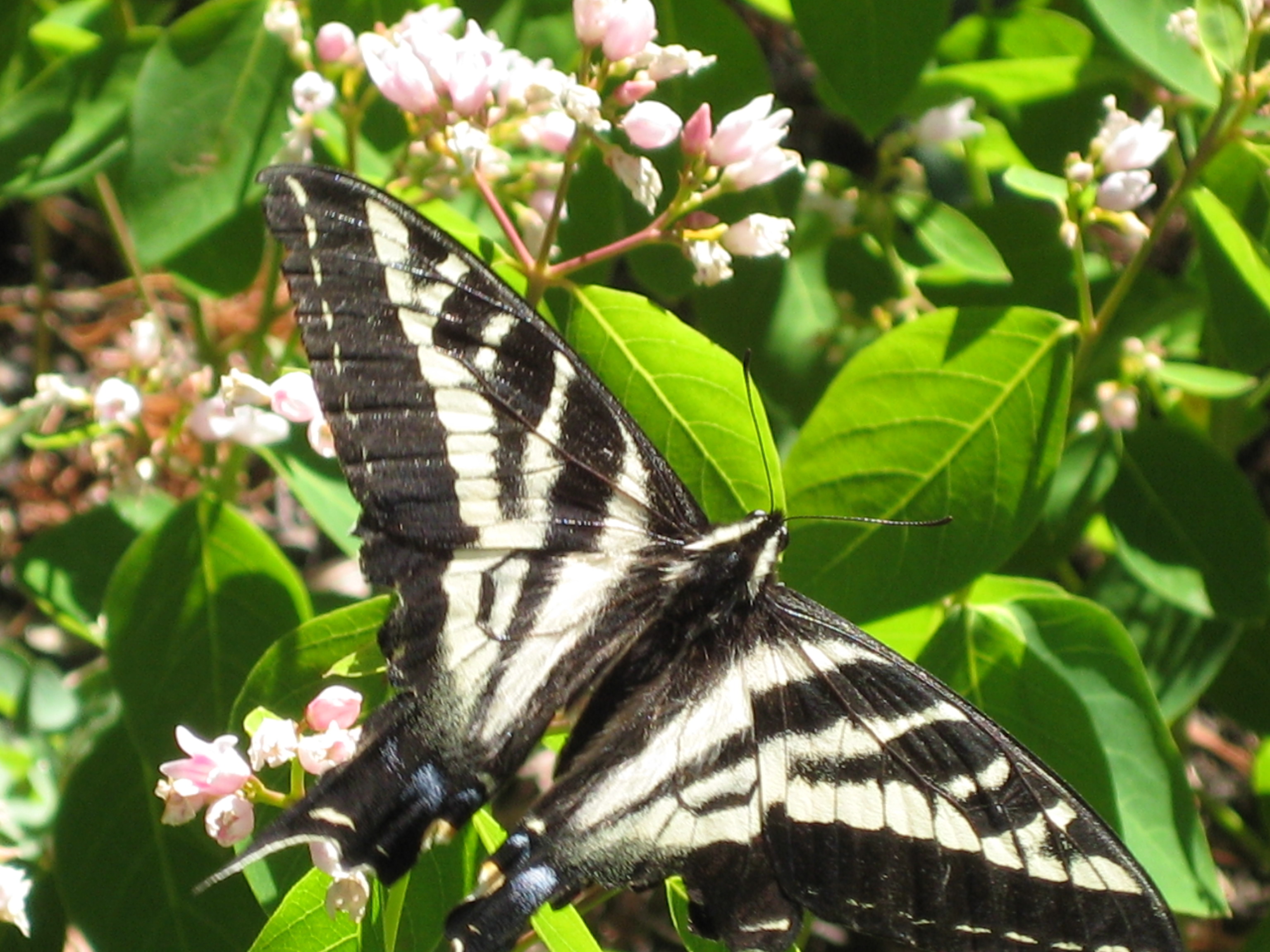 NPS Photo
Detailed Trail Description
Beginning behind the corral at the High Bridge Ranger Station, this trail climbs via moderate switchbacks through a mixed ponderosa pine and douglas fir forest. Observant hikers can notice signs of woodpeckers and also fire scars on the oldest trees (the area hasn't burned since early in the 20th century or before). On one of the upper switchbacks a signed trail junction indicates where the Bullion Trail, a trail used most often by horse parties and horse tours, joins the Coon Lake Trail. Bullion Camp can also be accessed via the Bullion Trail, and overnight groups hiking up from the camp join the Coon Lake Trail at this point.
Above the switchbacks the trail traverses across several large rocky outcrops that provide fine views of Agnes Mountain and Dome Peak (and an excellent resting point). Mature lodgepole pines dominate the forest in this area, another indicator of past fire activity.
Travelers reach the lake soon after the mountain views. Coon Lake, adorned with water lilies and home to a healthy population of dragonflies, is a peaceful spot to watch for birds and other wildlife. The shallowness of the lake allows for abundant aquatic plants and, therefore, an abundance of other organisms, including mosquitoes in the early season. Look for the active beaver lodge nearby. Birding is often excellent, especially during early and mid-season migrations. The shallow water also warms quickly in the summer, making for an inviting swim! In late summer, countless hordes of juvenile Western Toads can be seen. During this interesting phenomenon the trail is often covered with masses of little toadlets on the move, and finding toad-free footing can be tricky!
Coon Lake is on the McGregor Mountain Trail. For those not wanting to venture the entire distance up McGregor Mountain, Coon Lake makes a nice stopping point for a shorter day hike.
Loop Hike Alternative: Just beyond Coon Lake, there is a trail junction. The right branch continues up the McGregor Mountain Trail, and the left branch leads to Bridge Creek on the Old Wagon (Pacific Crest) Trail. Taking the left branch, it is possible to continue 1 mile to another junction entering from the left (the west) that will lead to the Stehekin Valley Road just north of Tumwater Camp. Returning to High Bridge via the Stehekin Valley Road creates a nice 4 mile (6.4 km) round-trip loop hike back to High Bridge.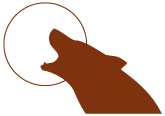 Ninety-three percent of North Cascades National Park Service Complex is designated as the Stephen Mather Wilderness, set aside by law for "the American people of present and future generations" for our protection and enjoyment. Please follow all
Leave No Trace
hiking and camping practices to reduce your impact on this special place and leave it unimpaired for future generations.