Diablo Lake To Be Drawn Down Three Feet in Early Oct., Trailer-Launched Boats Affected

Diablo Lake will be drawn down 3 vertical feet for facility repairs from October 1-15. During the drawdown, boats with trailers will not be able to launch or take boats off the water. Hand-launched vessels will still be able to launch. More »
Cascade River Road will be open as normal through fall/winter 2014

Cascade River Rd. will be open in 2014 until snow conditions make it impassable to vehicles, as normal. The road closure that was planned to begin September 8 has been postponed beyond 2014 due to unforeseen circumstances. More »
Lone Mountain Fire - National Park Service Trail Closures

The Lone Mountain Fire in North Cascades National Park is approximately 5 mi NW of Stehekin in the Boulder Creek drainage. Boulder Creek Trail is closed. More »
Agnes Creek (Pacific Crest) Trail
We are in the process of updating all of our trail guides. In the meantime, please call the Wilderness Information Center at 360-854-7245 for trail information. Thanks for your patience.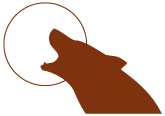 Ninety-three percent of North Cascades National Park Service Complex is designated as the Stephen Mather Wilderness, set aside by law for "the American people of present and future generations" for our protection and enjoyment. Please follow all
Leave No Trace
hiking and camping practices to reduce your impact on this special place and leave it unimpaired for future generations.
Did You Know?

In addition to Wilderness, Recreation Areas and National Park designations there are also five Research Natural Areas in the complex: Silver Lake, Pyramid Lake, Boston Glacier, Stetattle Creek and Big Beaver Valley.