Accessibility at Rock Shelter Trail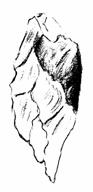 Follow this path back through time to visit a campsite used 1400 years ago by hunting and gathering Upper Skagit Peoples. This trail is accessible
, with rest areas, interpretive signs, and benches. People using wheelchairs may need assistance. Moss and lichen line the path, earthy scents linger in the air and the rushing waters of Newhalem Creek can be heard in the distance. Round trips are .25 miles (.5 kilometers) from the trailhead or about 1 mile (1.6 kilometer) along the Linking Trail from Newhalem Creek Campground or the Newhalem Powerhouse. Nearest accessible restrooms are located at the North Cascades Visitor Center or in Newhalem Creek Campground.
Rated:
Moderate.
Trail length:
.25 miles, boardwalk is 93 feet.
Total elevation change:
125 feet.
Inclination:
0-12%.
Cross-slope:
0-3% overall.
Trail width:
36 inches to 6 feet.
Surface:
Compacted gravel, boardwalk.
Obstacles:
None.
Note:
Half of trail is 5-12% Grade. Boardwalk slippery when wet.
Did You Know?

North Cascades NPSC has over 300 glaciers, more than any other park in the lower 48 states. More than half the glaciers in the 48 states are concentrated in this mountainous wilderness region called the North Cascades.