Notice of Planned Work and Road Closure- Cascade River Road (Beginning Sept. 8, 2014)

The Cascade River Road will be closed from September 8 until late October 2014 to all public use (including foot, bicycle, and vehicle traffic) at the Eldorado gate (3 miles from road's terminus) in order to perform permanent road and culvert repairs. More »
Lone Mountain Fire - National Park Service Trail Closures

The Lone Mountain Fire in North Cascades National Park is approximately 5 mi NW of Stehekin in the Boulder Creek drainage. Boulder Creek Trail is closed. More »
Closure of Adjacent U.S. Forest Service Road and Trails that Access North Cascades NP Complex

The Twisp River Road is closed west of Eagle Creek. The following USFS trails are closed due to the Lone Mountain 1, Little Bridge, and Carlton Complex Fires: War Creek, South Creek, Twisp Pass, Reynolds Creek. More »
Accessibility at Gorge Overlook Trail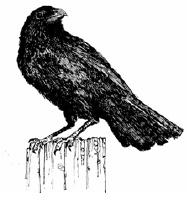 Accessible parking
, toilets
, and curb ramps
available. About half of this loop trail is fully accessible
and paved. The other half is compacted gravel
. The loop in its entirety is .8 miles (1.3 kilometers) long with benches and interpretive signs. Ravens and crows dance and call in the gentle breeze blowing through the gorge. A waterfall, Gorge Dam and Gorge Lake can be seen from the paved section of the trail.
Paved Portion: Rated: Easy. Trail length: .2 mile. Total elevation change: 20 feet. Inclination: 0-6% grade. Cross-slope: 0-3%. Trail width: 36 inches average, 32 inches minimum. Surface: paved.
Unpaved Portion:
Rated:
Most difficult.
Trail length:
.33 mile.
Elevation change:
50 feet.
Inclination:
0-14% grade.
Cross-slope:
0-5%.
Trail width:
36 inches average, 32 inches minimum.
Surface:
compacted gravel.
Obstacles:
Occasional rock or root.
Did You Know?

Stephen Mather Wilderness comprises 93% of the North Cascades National Park Service Complex. About 400 miles of trail provide access to this rugged Wilderness.