Lone Mountain Fire - National Park Service Trail Closures

The Lone Mountain Fire in North Cascades National Park is approximately 5 mi NW of Stehekin in the Boulder Creek drainage. Boulder Creek Trail is closed. More »
Adjacent U.S. Forest Service Trail Closures

The following USFS trail providing backcountry access to North Cascades National Park Service Complex are closed due to Lone Mountain and Carlton Complex Fires: War Creek Trail. More »
Accessibility at Gorge Overlook Trail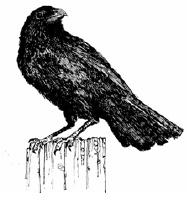 Accessible parking
, toilets
, and curb ramps
available. About half of this loop trail is fully accessible
and paved. The other half is compacted gravel
. The loop in its entirety is .8 miles (1.3 kilometers) long with benches and interpretive signs. Ravens and crows dance and call in the gentle breeze blowing through the gorge. A waterfall, Gorge Dam and Gorge Lake can be seen from the paved section of the trail.
Paved Portion: Rated: Easy. Trail length: .2 mile. Total elevation change: 20 feet. Inclination: 0-6% grade. Cross-slope: 0-3%. Trail width: 36 inches average, 32 inches minimum. Surface: paved.
Unpaved Portion:
Rated:
Most difficult.
Trail length:
.33 mile.
Elevation change:
50 feet.
Inclination:
0-14% grade.
Cross-slope:
0-5%.
Trail width:
36 inches average, 32 inches minimum.
Surface:
compacted gravel.
Obstacles:
Occasional rock or root.
Did You Know?

North Cascades National Park is uploading its digital image library to Flickr! Be inspired, download your favorite images, or even add your own vacation photographs to the group pool: Friends of the North Cascades. More...