Diablo Lake To Be Drawn Down Three Feet in Early Oct., Trailer-Launched Boats Affected

Diablo Lake will be drawn down 3 vertical feet for facility repairs from October 1-15. During the drawdown, boats with trailers will not be able to launch or take boats off the water. Hand-launched vessels will still be able to launch. More »
Cascade River Road will be open as normal through fall/winter 2014

Cascade River Rd. will be open in 2014 until snow conditions make it impassable to vehicles, as normal. The road closure that was planned to begin September 8 has been postponed beyond 2014 due to unforeseen circumstances. More »
Lone Mountain Fire - National Park Service Trail Closures

The Lone Mountain Fire in North Cascades National Park is approximately 5 mi NW of Stehekin in the Boulder Creek drainage. Boulder Creek Trail is closed. More »
Accessibility at Gorge Overlook Trail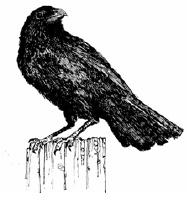 Accessible parking
, toilets
, and curb ramps
available. About half of this loop trail is fully accessible
and paved. The other half is compacted gravel
. The loop in its entirety is .8 miles (1.3 kilometers) long with benches and interpretive signs. Ravens and crows dance and call in the gentle breeze blowing through the gorge. A waterfall, Gorge Dam and Gorge Lake can be seen from the paved section of the trail.
Paved Portion: Rated: Easy. Trail length: .2 mile. Total elevation change: 20 feet. Inclination: 0-6% grade. Cross-slope: 0-3%. Trail width: 36 inches average, 32 inches minimum. Surface: paved.
Unpaved Portion:
Rated:
Most difficult.
Trail length:
.33 mile.
Elevation change:
50 feet.
Inclination:
0-14% grade.
Cross-slope:
0-5%.
Trail width:
36 inches average, 32 inches minimum.
Surface:
compacted gravel.
Obstacles:
Occasional rock or root.
Did You Know?

North Cascades National Park Service Complex includes 684,000 acres near the crest of the Cascade Mountains from the Canadian border south to Lake Chelan.